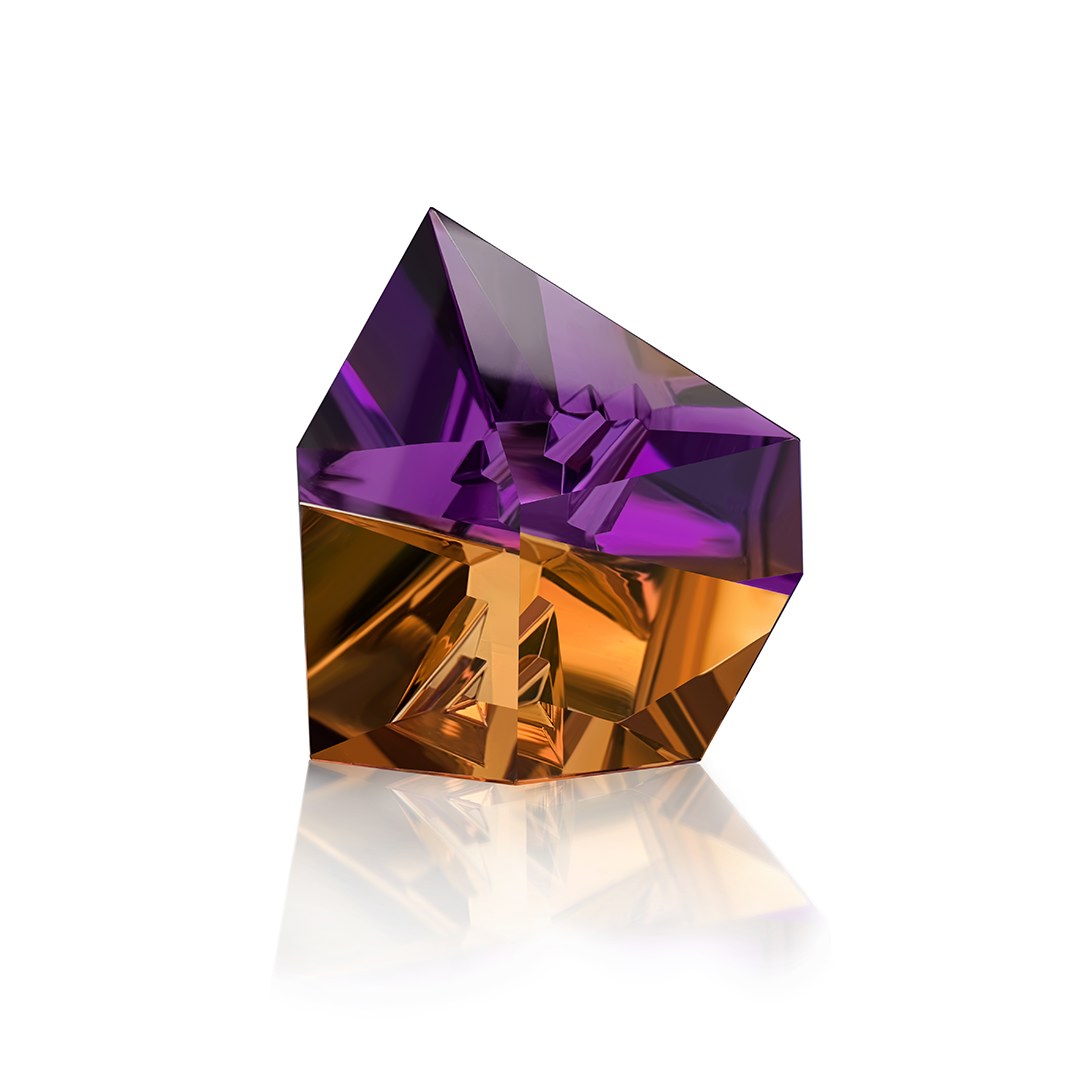 A clear contrast: Atelier Munsteiner
Set in the picturesque village of Stiphausen, the atelier is both home and workspace for Tom, Jutta and Bernd Munsteiner. Build in 1973, it has always been an oasis of creativity. Together with a small team of gemstone cutters and master goldsmiths Tom and Jutta create new and exciting designs regarding gemstones and jewellery daily. Here is where tourmalines, aquamarines, garnets, citrines, amethysts, rock crystals and many other minerals receive their signature and one-of-a-kind "Munsteiner Cut".  The in-house goldsmith's workshop produces extraordinary and multi-award-winning designs in gold, platinum and silver.
A particular emphasis of the Munsteiner family has always been the pursuit of groundbreaking and innovative conceptual approaches regarding the design of coloured gemstones, in search of a clear contrast to the sometimes centuries-old industry cuts. The re-thinking of gemstone design was started by Tom's father Bernd Munsteiner in the 70s and has been carried on by Tom and Jutta Munsteiner for over 24 years. Now with Philipp Munsteiner, who has started his apprenticeship as gemstone cutter last year, the next generation of Munsteiners is starting to be involved in the creative process.
The works of Atelier Munsteiner, which not only include cut gemstones and jewellery but also larger objects, sculptures and other artworks, are internationally renowned and acknowledged by collectors and galleries, with the most famous being the "Dom Pedro – Ondas Maritimas", a more than 10,000 carat aquamarine stele, which is displayed in the Smithsonian Institute in Washington DC.