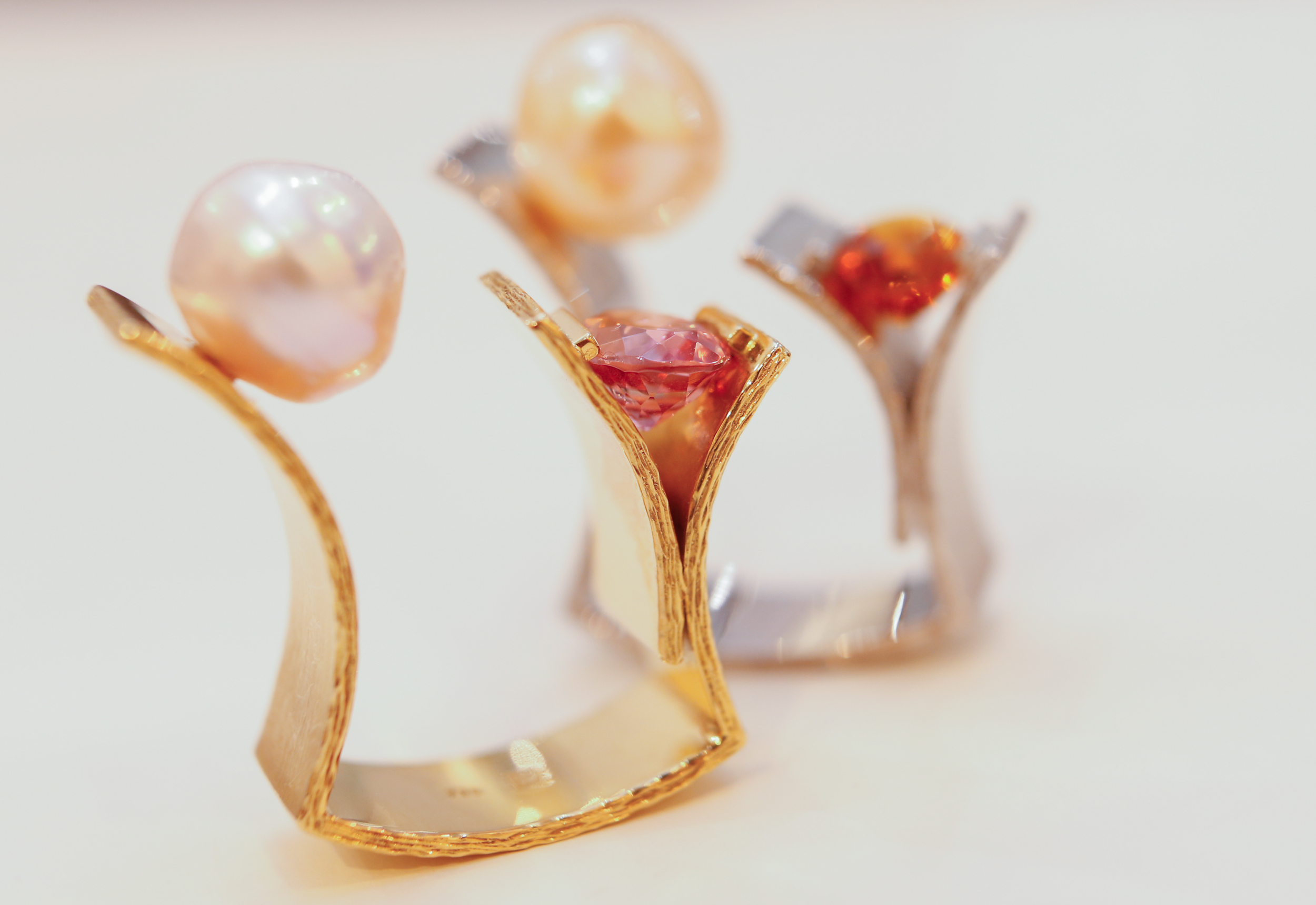 INTERGEM 2016 burgeoning in visitor numbers
The thirty-second INTERGEM took place in Idar-Oberstein from 30 September to 10 October 2016, and was a resounding success at 3,200 trade visitors. The number of purchasers making their way to Germany's gemstone capital in the Hunsrück mountain range to see around 120 exhibitors topped numbers from the year before by more than 200. "We are immensely satisfied with the result," said trade fair CEO Kai-Uwe Hille. "This is always a good sign for a trade fair, especially in these challenging times. We will continue on our strategy to pitch the INTERGEM as Europe's greatest marketplace for the finest stones, jewellery and accessories. It's not about absolute size, but focusing on key market players." According to INTERGEM trade fair association chairman Dr. Konrad Henn, the visitors from more than 40 countries included "a satisfying number of high-value purchasers." Most of the trade fair's visitors came from Germany and neighbouring countries – the Netherlands, Belgium, France and Italy. The unique range of gemstone rarities at the INTERGEM also drawing customers from Russia, the USA, Brazil and the Far East cannot be found anywhere else on the world market in these numbers. "You'd have to take a world trip to see so many beautiful gems from across the globe, but we have it all right here – virtually on our doorstep," said Rhineland-Palatinate Minister of Economic Affairs Dr. Volker Wissing during his opening speech. "The gem industry is an indispensable part of our industrial heritage here in Rhineland-Palatinate, our industry that produces the most beautiful products."
Focusing the side programme on Paraiba tourmalines also paid off. The presentations by Dr. Claudio Milisenda from the German Gemstone Research Foundation (DSEF) on the unique attraction of precious stones also met with avid enthusiasm: "Paraiba tourmalines are a unique speciality like no other gemstone at Idar-Oberstein – this is where their singular beauty was first discovered, starting off the process that put them up there amongst the most sought-after coloured gemstones in recent years," said the trade fair CEO. Everyone taking part in the Spot on Paraiba campaign confirmed the eager response from customers for this gemstone rarity; INTERGEM will also continue focusing on one variety of gemstone from the huge repertoire that exhibitors have to offer.
This year's INTERGEM saw demand for anything and everything beautiful and rare for jewellers and goldsmiths to distinguish themselves with their customers, so most of the exhibitors were highly satisfied with the result from the trade fair. "INTERGEM 2016 was a great success for me. I saw lots of interesting customers and prospectives, many of whom were jewellers from Germany and Europe at large. The Paraiba campaign has raised serious interest and a number of sales with the best turnover I've seen at the INTERGEM in 32 years," said Constantin Wild from Idar-Oberstein. Heike Faller from Karl Faller, Kirschweiler, added: "We were really pleased at INTERGEM 2016. We managed to sell some very valuable precious gems. The many medium-scale and small sales made a good mix with quality customers across the board. We saw a remarkable number of jewellers from Germany this year." Wolfram Faust from Emil Weis Opale, Kirschweiler, was also glad at the frequency and volume of sales: "Lots of visitors very much appreciated this fine little trade fair, and said they'd definitely be back next year."
Excellent prospects for the coming INTERGEM from 30 September to 3 October 2017.
Photos INTERGEM:
Opal Country, Hohenaspe
Perlen Yukie, Merzig
Conny Kokot, Hagen
Forum Paraiba, Vortrag Dr. C. Milisenda