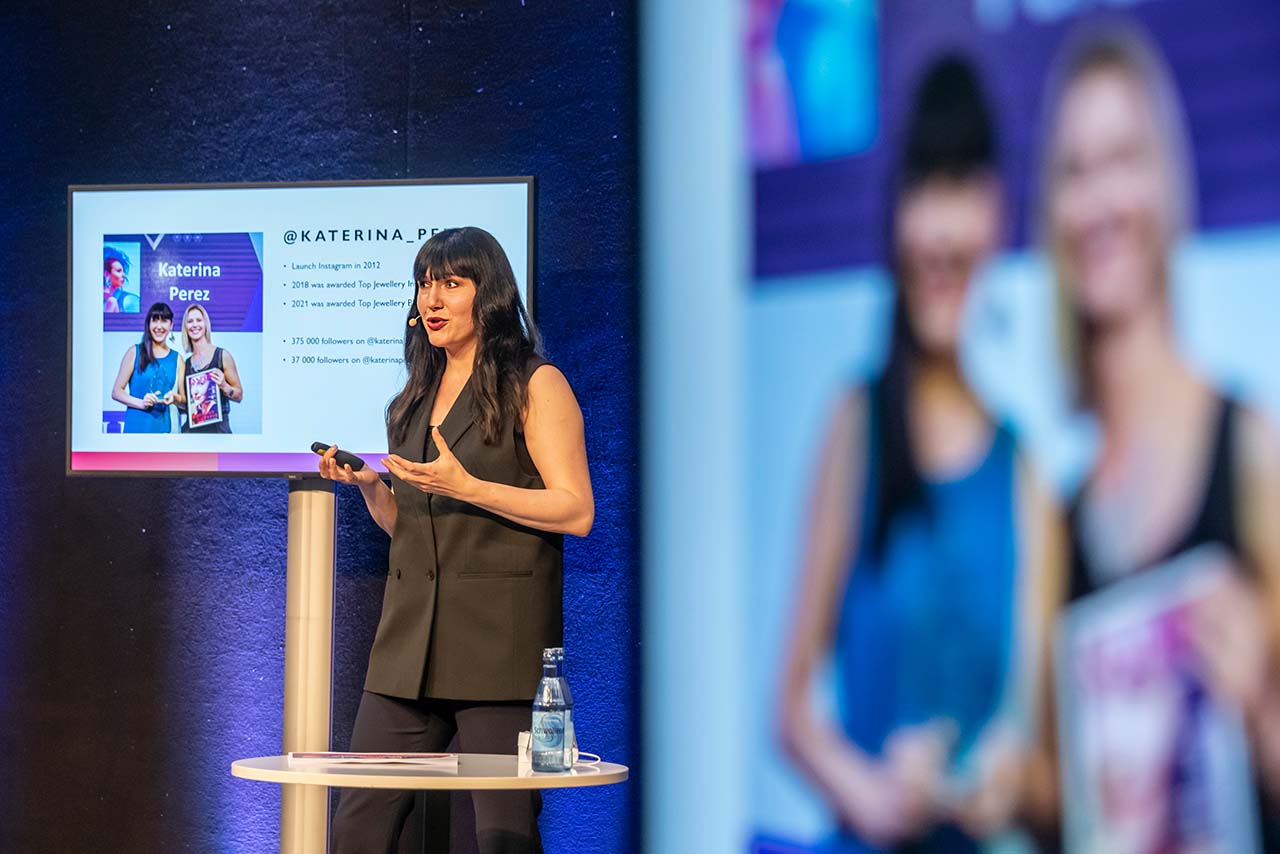 INTERGEM 2022: Intergem intensifies "e1ns" strategy
The target strategy developed for last year's INTERGEM is to be continued: with the headline "e1ns" – meaning one or first – three focus areas of the trade fair have been identified which set the direction for the coming years.
"It is very important and obvious that the INTERGEM is strongly associated and connected with the fair location Idar-Oberstein," says managing director Mirko Arend. "On the one hand, Idar-Oberstein has experts in nearly all parts of the value chain for jewellery and the gemstone processing sector – making us absolutely unique as a fair location. On the other hand, the centuries-old tradition means that Idar-Oberstein offers an outstanding range of additional services and activities: we are the location for the German Gemmological Association, with around 800 seminar participants a year, enabling expertise from Idar-Oberstein to disseminate throughout the world. The German Gemstone Museum features exhibits that are unique of their kind worldwide and displays replicas of all historic diamonds from royal crown jewels. And then there is the Steinkaulenberg, the only publicly accessible gemstone mine in Europe. In brief: gemstones and Idar-Oberstein, and therefore also the INTERGEM, are one – and it is precisely this unique combination that we aim to focus more closely on in the coming years." In addition, in the longer term the INTERGEM is also looking to expand its position as the first relevant trade fair in the autumn in Germany.
To implement this strategy, INTERGEM is continuing to expand the marketing of the trade fair, particularly with regard to the aspect of digital content: "All of us now largely consume our information in digital form. An element that is expected to be further enhanced due to the pandemic," explains INTERGEM project manager Selina Schmidt. "Our activities last year in the field of social media, particularly collaborations with relevant influencers and bloggers such as Katerina Perez, were very well received all round. We plan to expand this and incorporate it into our core 'fair' business."
The first content is set to be completed in the coming weeks and published on INTERGEM channels to further increase anticipation of the unique Idar-Oberstein fair in September. Make a note of the INTERGEM fair dates now: 23 to 25 September 2022.
DOWNLOAD: Pressrelease_INTERGEM_January 2022
Foto:
01 – Instagram-Workshop Katerina Perez – INTERGEM 2021
Veranstalter / Pressekontakt
Mirko Arend, Geschäftsführer
Intergem Messe GmbH
John-F.-Kennedy-Str. 9
55743 Idar-Oberstein
Deutschland
Tel. +49 (0) 6781 568 722 00
office@intergem.de
www.intergem.de