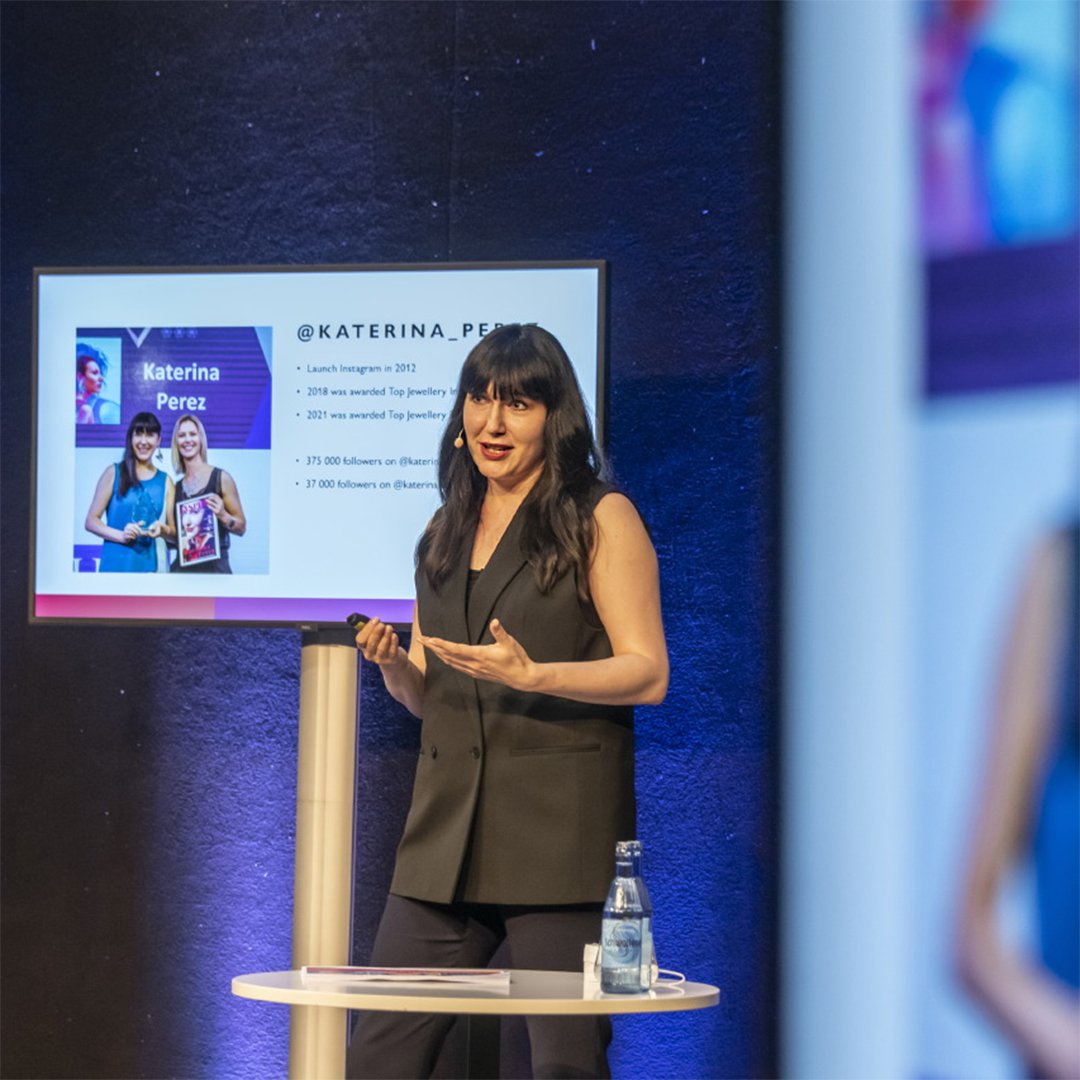 Katerina Perez @ INTERGEM
The INTERGEM's cooperation with jewellery- and gemstone insider Katerina Perez proved to be a huge success for the INTERGEM. During her visit Perez was enthusiastic regarding the unparalleled concentration of the INTERGEM's know-how and diversity.
Immediately after her arrival on Saturday afternoon, Perez took her more than 375.000 followers on Instagram on a treasure hunt at the INTERGEM – and the INTERGEM delivered: Small animal engravings from Hermann Grimm triggered a small quake within her community, as everyone wanted to know where she bought them and how they could also get their hands on one.
On Sunday afternoon Perez presented her Instagram workshop: For 60 minutes she talked about strategies, shared background knowledge about the platform and answered the questions from the audience.