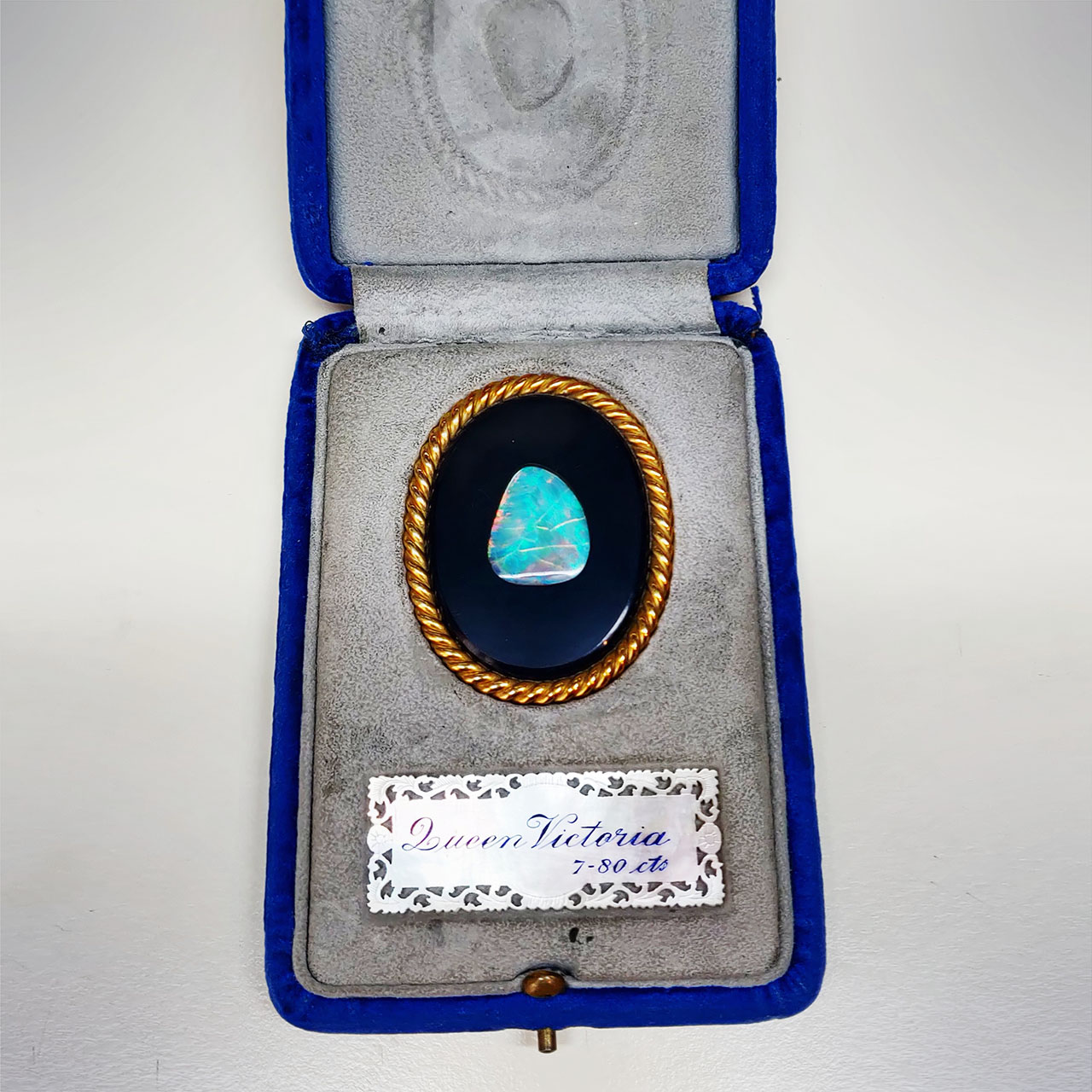 The German Gemstone Museum: Object of the month – June 2022
The object of the month for June is called "Queen Viktoria". It is a piece of jewellery with an unique opal in an oval setting from around 1800.
But it is not only the beautiful opal that makes this piece of jewellery so extraordinary, it also has a completely surprising additional effect. With the right angle and lighting, you can see the silhouette of Queen Victoria in the opal. Truly unbelievable.