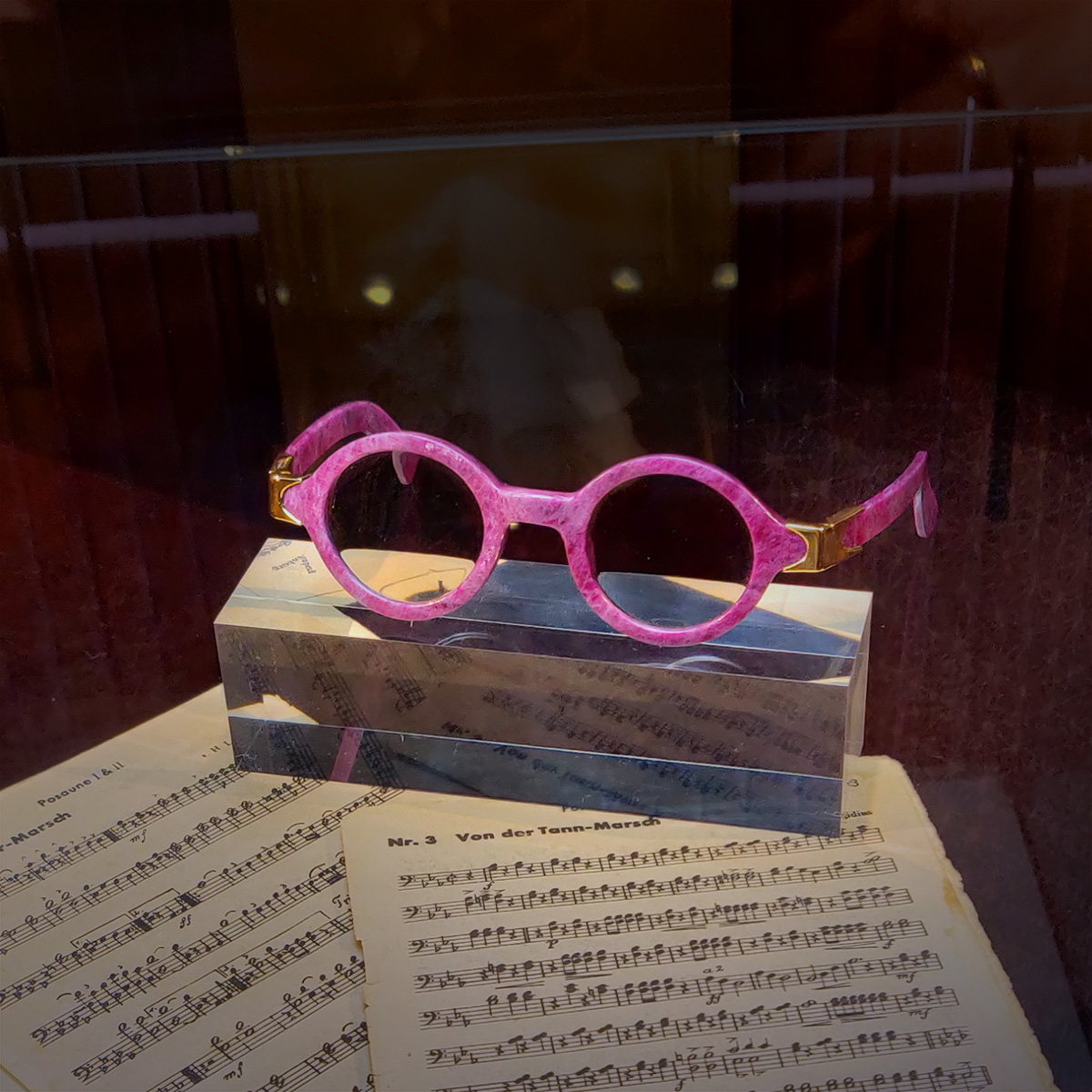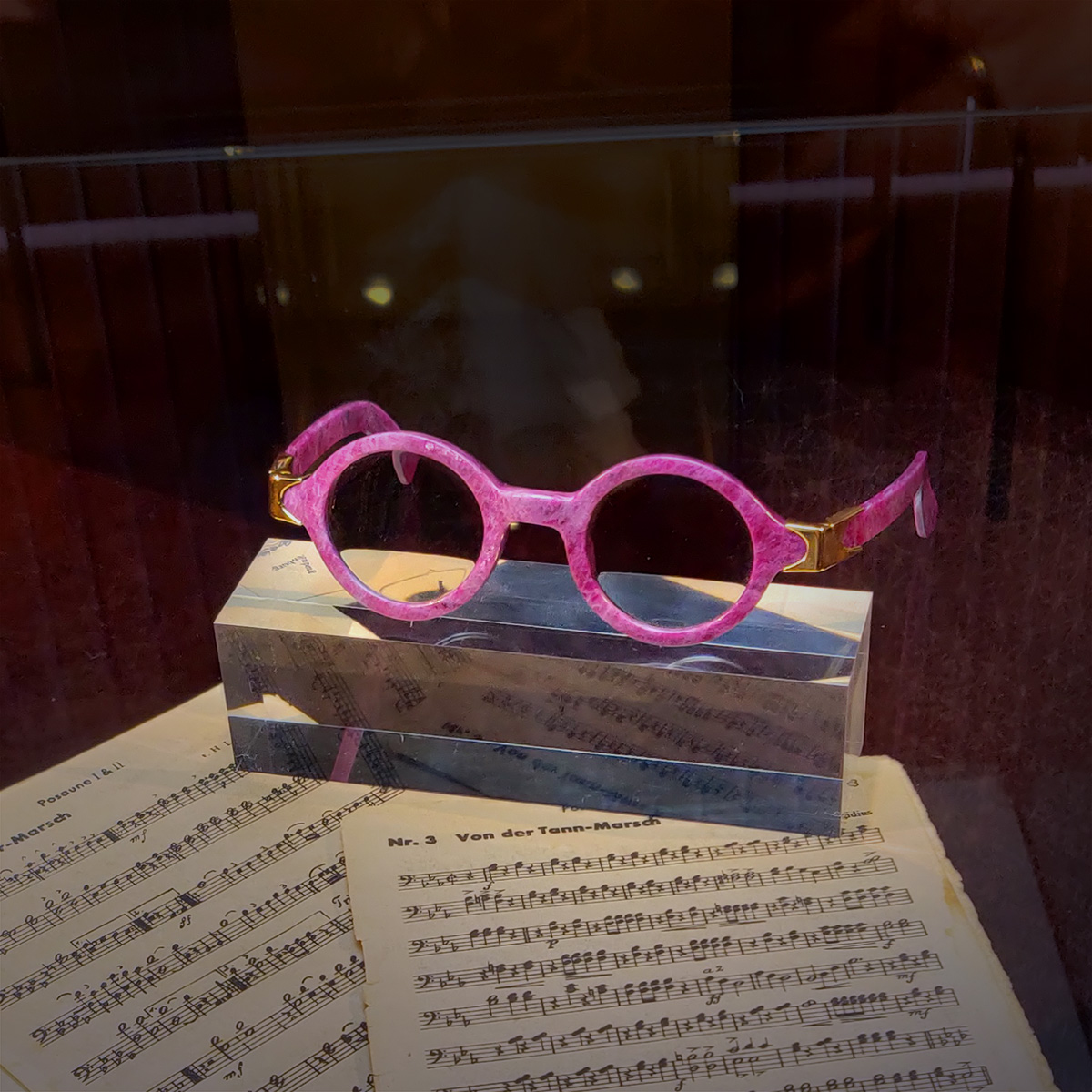 The German Gemstone Museum: Object of the month – March 2022
Welcome to our new section. Every month, the German Gemstone Museum based in Idar-Oberstein selects the "Object of the Month" and publishes exciting facts and stories on the object.
The object of the month for March is a work by Axel Petry which is unique in the world: glasses made of ruby with smoky quartz lenses set in 18 ct. yellow gold. The object currently is exhibited in the German Gemstone Museum, but it will also be on display here at Messe Idar-Oberstein at INTERGEM 2022.