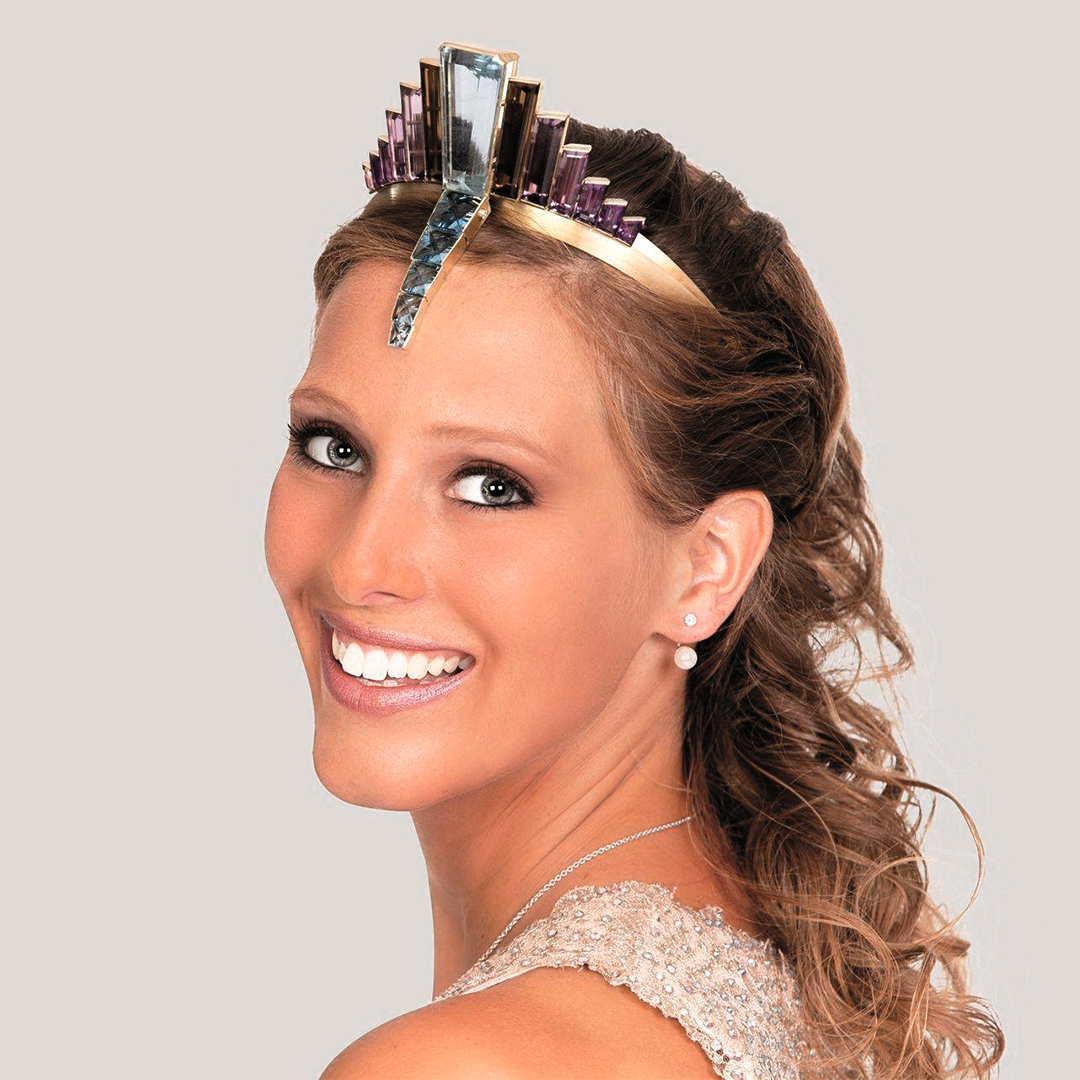 INTERGEM Lounge: Royal Exchange
The current German Gemstone Queen Bettina Reiter will be present at the INTERGEM Lounge and will talk about her office, her work for the sponsorship's association and will touch the topics of regionality and sense of home.
She will also officially open the "Get Together" on Friday evening and the "Networking-Bar" on Sunday evening.
The German Gemstone queen is elected every two years by the sponsorships' association of the German Gemstone Road. The association's mail goal is the fostering and preservation of the cultural asset of gemstones as a unique characteristic of the region of Hunsrueck-Nahe. It promotes regional traditions, regional identity and the sense of home..
The German Gemstone Queen attends regional, national and international events. She represents the region at fairs, exhibitions and receptions and shares her insights in TV- and radio interviews.