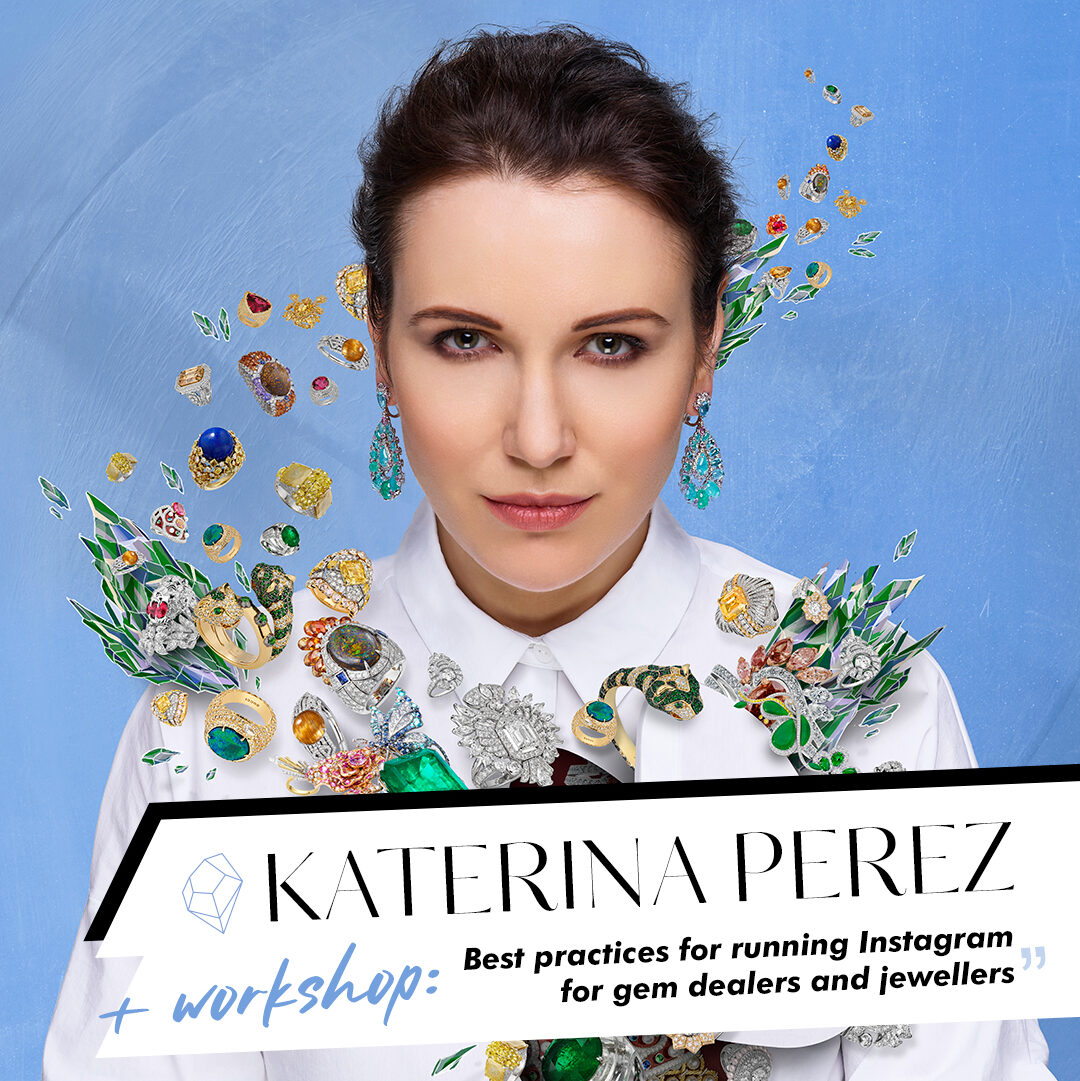 Katerina Perez goes INTERGEM
Katerina Perez is going to visit the INTERGEM and will present Instagram workshop
For over 12 years the jewellery- and gemstone insider and journalist has been sharing the highlights of the international jewellery community to her 372.000 followers on Instagram and has championed the work of talented jewellers across the globe, from established brands to fledgling designers.
Additionally, she will present a workshop on "Best Practices for running Instagram for gem dealers and jewellers" and will talk about strategies and techniques for social media.
"I am excited to visit INTERGEM this year and to 'hunt' some wonderful precious gemstones and carvings to share with my jewellery community", Perez says.
"So many wonderful exhibitors are bringing nature's treasures to the show, so I hope to select the top 10 of the most spectacular gemstones to present to my international readers and followers along with some educational gemology insights".