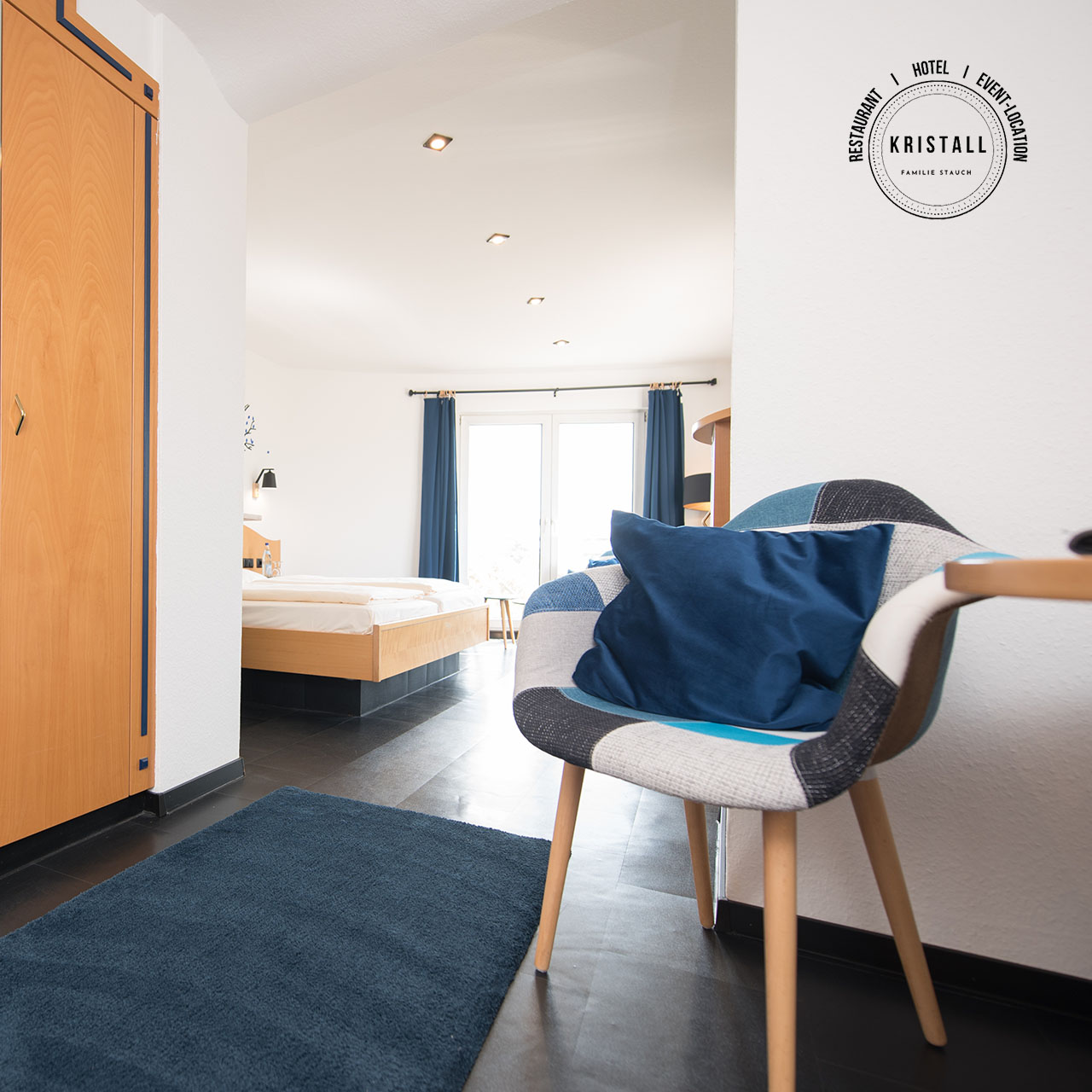 INTERGEM's Favorite: Above the roofs of Idar-Oberstein
The family-run Berghotel Kristall is placed in a quiet and beautiful hillside location above Germany's stone-rich town of Idar-Oberstein.
From here there is a wonderful view over the gemstone metropolis and the surrounding mountain ranges. Since opening in 1994, the crystal – as it is affectionately called by its regular guests – has quickly lived up to its name. Thanks to the efforts of the Stauch family, a restaurant and corresponding hotel were created – a true crystal. Enjoy the warm and familiar atmosphere that characterizes the style of the house and leave the stress of everyday life behind. Despite the spectacular location, the city center of Idar-Oberstein is in walking distance.
Due to renovation and moderinsation of the building in 2020 and 2021, the Berghotel Kristall got a new, fresh and modern look. It wins by many modern aspects – in the rooms, the reception, the restaurant, the breakfast area as well as the outdoor area. Just book with reference to your INTERGEM visit, an exclusive welcome package awaits you here as well.
Contact:
Berghotel Kristall – Stauch Family
Wiesenstrasse 50
55743 Idar-Oberstein, Germany
Phone +49 (6781) 96960
info@berghotel-kristall.de
www.berghotel-kristall.com