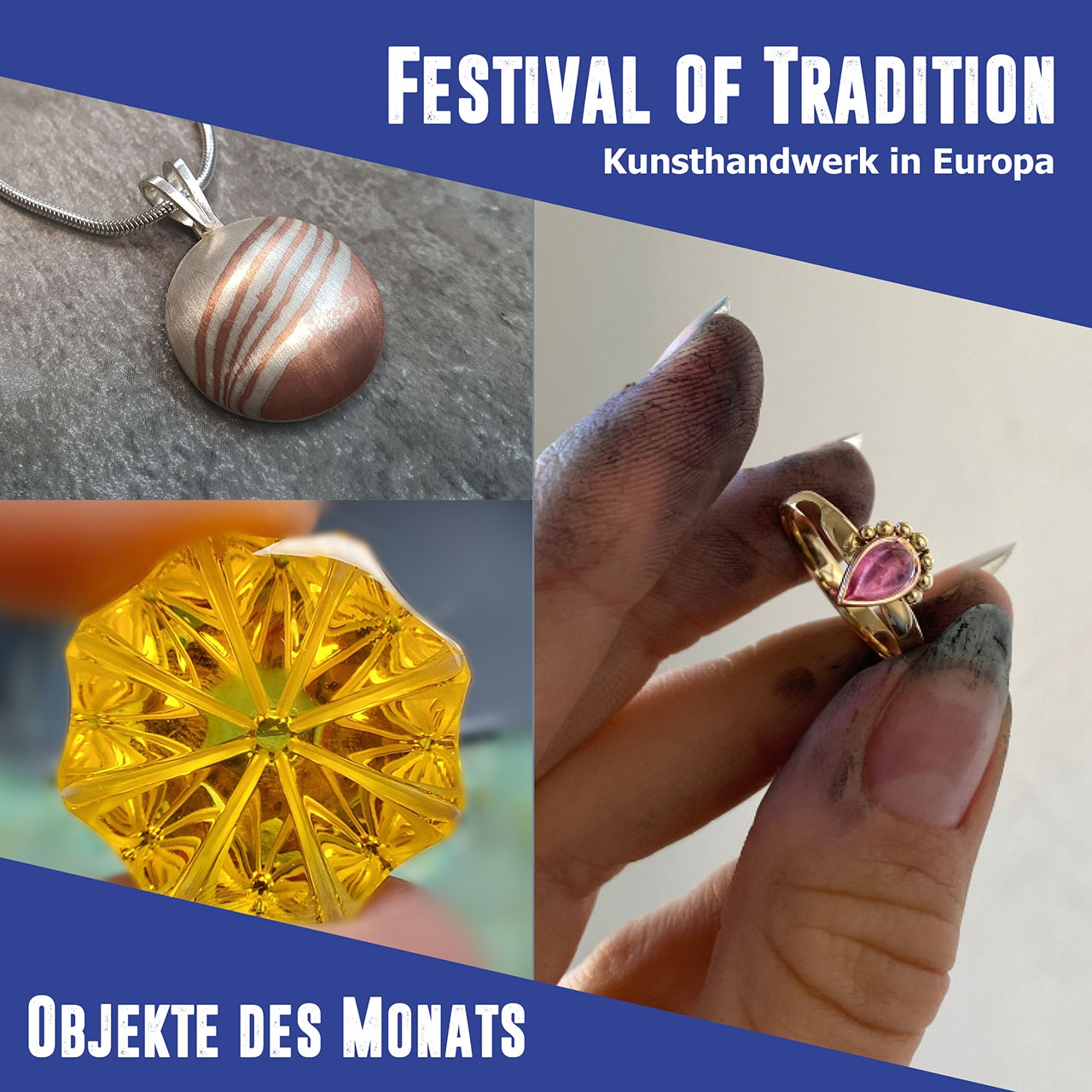 The German Gemstone Museum: Object of the month – May 2022
Arts and crafts from Europe visiting the German Gemstone Museum
The German Gemstone Museum presents the object of the month – May. On April 28, 2022, the German Gemstone Museum opened its doors to the European Erasmus+ project of the local vocational school, thus enabling the students from Croatia, the Czech Republic, Italy, Germany and Slovakia to stage their touring exhibition "Festival of Tradition" to present it to the general public.
A cultural mix of traditional and modern interpretations of handicrafts awaited the visitors: from home-made lace to colorful traditional costumes, embroidery and weaving art, interesting facts about the origin of the tie, artistic inlays in wood to unique jewellery and gemstones – the diversity of the vocational and art students self-made products was impressive! The exhibition was accompanied by dishes typical of the country from the partners in Italy.
Anyone who was unable to be there on the day of the exhibition now has the possibility to have a look at the jewellery made be the local vocation school students until the end of May. Pupils of the state classes for gold and silversmiths as well as the gemstone processing professions present a cross-section of their work. These will be on display as Objects of the Month on the first floor of the German Gemstone Museum for four weeks before being passed on to Bratislava.