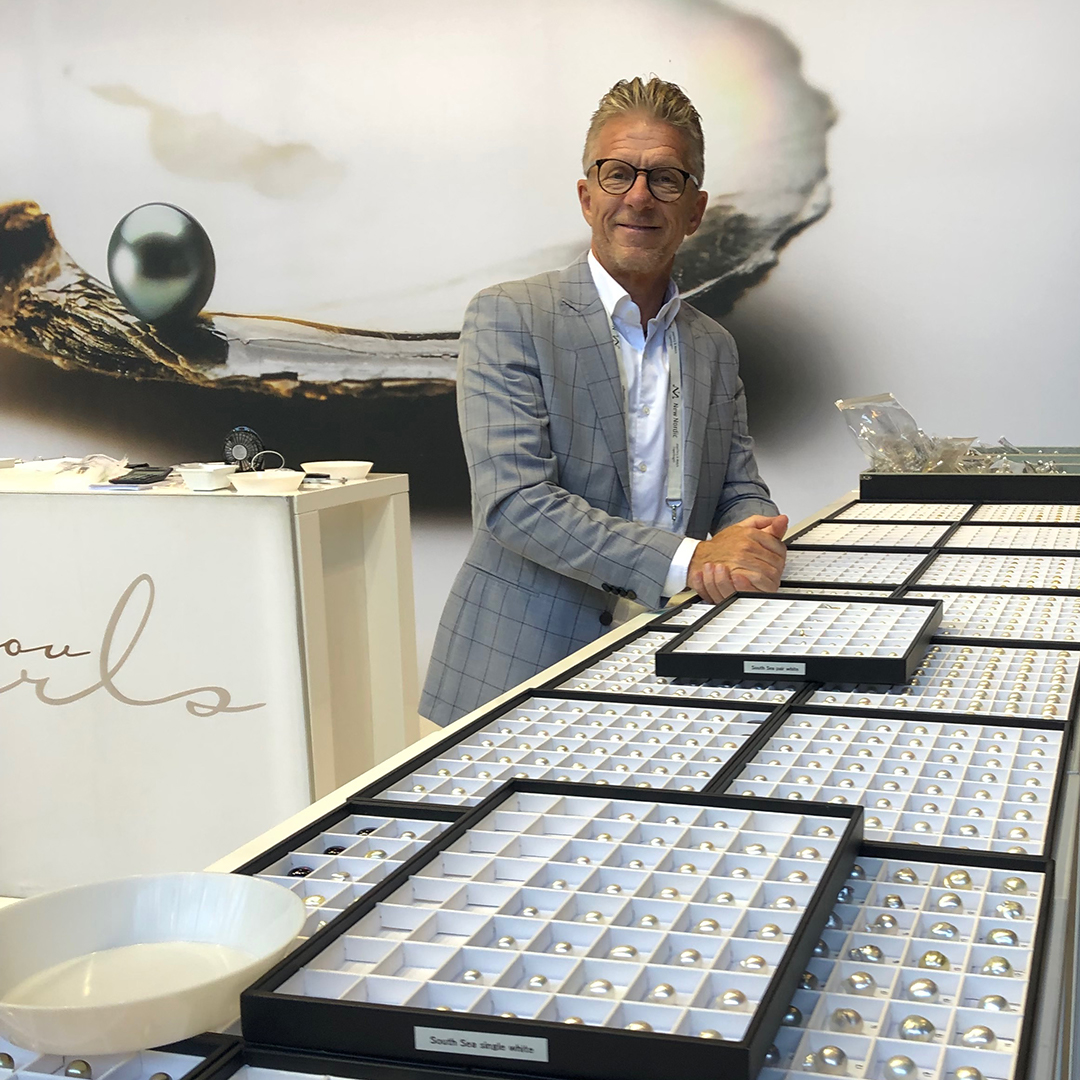 TORBEN SKOV: READY FOR ANOTHER ROUND
"After a turbulent year we are now ready for yet another round of jewellery shows. and we are very much looking forward to meeting you all in person again!", says owner Torben Skov.
"The pearl farms around the world have experienced a though period with less opportunities to sell pearls due to less auctions. They have tried to adjust to the circumstances by arranging online auctions.  However, as you know, that is extremely difficult as we highly appreciate to see the pearls in real life prior to a purchase, just as we always encourage you to do – either in our showroom in Copenhagen or directly at our booth at jewellery shows."
Torben Skov Pearls was founded in 2000 and is based in Copenhagen, Denmark. The company is the biggest supplier of pearls in Scandinavia and sells to jewelers in Denmark, Sweden, Norway and Germany among other European countries.