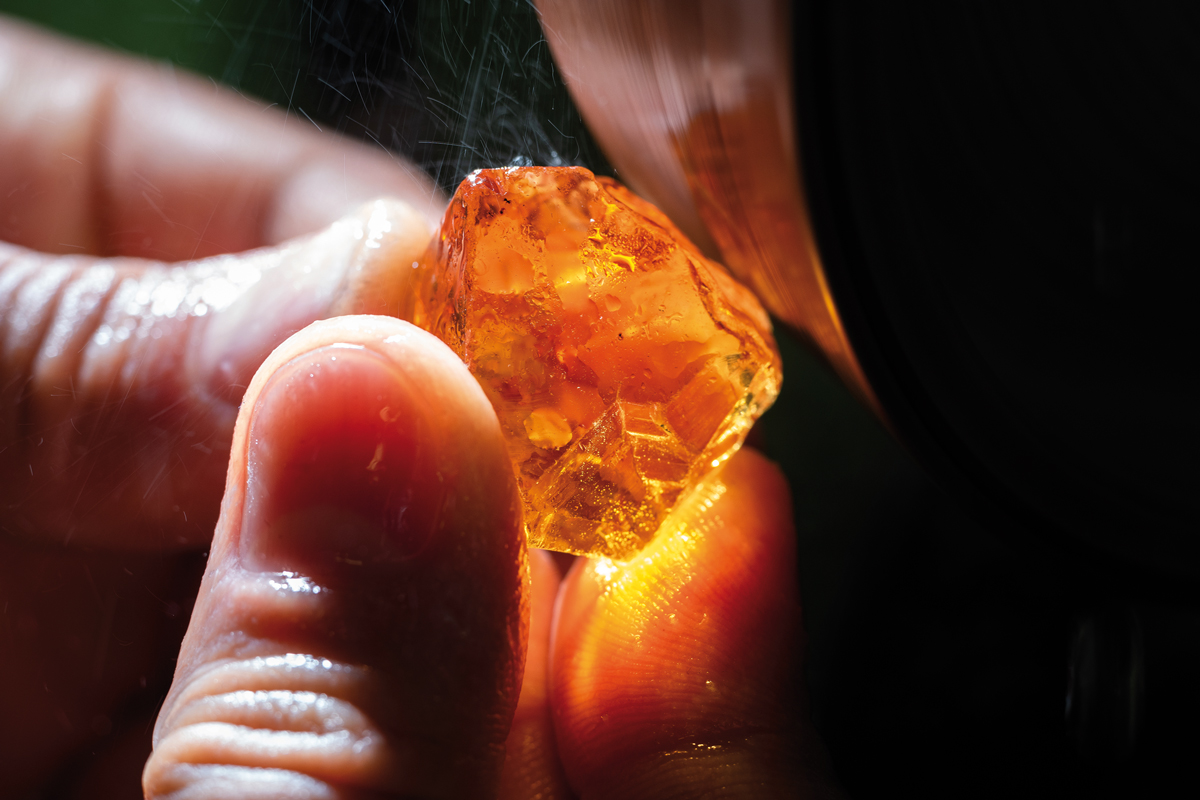 INTERGEM 2018 – Home of Gemstone Industry
INTERGEM 2018 – this showcase of craftmanship in Idar-Oberstein is world-renowned as the home of the gemstone industry. INTERGEM is the most important showcase of the local industry. From 28 September to 1 October it will be that time again: 140 firms, including some of the key players in the sector, will be presenting their collections to the 3,000+ anticipated professional buyers.
"Virtually every visitor to Idar-Oberstein associates the town with one thing above all else: gemstones. It is important that we maintain this unique selling point which defines the town's identify," says Managing Director of the trade fair Kai-Uwe Hille. "INTERGEM represents a core aspect of location marketing. All the key players in the local gemstone industry come together here to present their latest findings and creations, exchange ideas and bring impetus to the market". Jörg Lindemann, Managing Director of the Federal Association of the Precious Stones and Diamond Industry, agrees: "INTERGEM is a small yet refined display window and helps to reinforce Idar-Oberstein's position as an important trading centre for all kinds of gemstones. In particular, professional visitors will find top quality stones here which are highly sought-after on the global markets."
Idar-Oberstein is renowned across Germany and at an international level for being one of the most significant locations in the gemstone and jewellery industry. Close to 60 percent of turnover from Germany's gemstone sector comes from this region. When it comes to jewellery, the market share stands at around 10 percent. Famous luxury brands such as Tiffany, Cartier and Bulgari have their jewellery made here or else source the finest gemstones for their jewellery from this small town in the Hunsrück mountains. "The INTERGEM trade fair is and remains one of the most important gemstone trading centres for professional buyers in Europe. Our regular customers include goldsmiths, designers and numerous top jewellers and buyers for the big chains," says Kai-Uwe Hille.
While Idar-Oberstein has transformed itself increasingly into a trading centre for gemstones over time, craftsmanship in larger stones, imaginative cuts and technical innovation have also gained in significance over the last 500 years. Idar-Oberstein's stone-cutters, lapidaries, engravers, stone-setters and gemstone designers are among the best in the world. And not without good reasons because all of the important institutions are situated in this town on the river Nahe such as the Diamond and Precious Stones Bourse Idar–Oberstein, the German Gemmological Association, the German Association for Gemstone Evaluation, the Diamond Testing Laboratory, the German Foundation for Gemstone Research and the University of Applied Sciences for Gemstone and Jewellery Design. "The combined expertise of this centre of competence is also reflected at INTERGEM," says Kai-Uwe Hille. This year, the special focus is on craftsmanship. This underpins the unique quality of the 'Made in Idar-Oberstein' products. Leading representatives of the sector will be presenting their expertise live during INTERGEM.
Organiser / Press contact
Intergem Messe GmbH
John-F.-Kennedy-Str. 9
55743 Idar-Oberstein / Deutschland
Telefon +49 6781 568 722 00
Fax +49 6781 568 722 72
office@intergem.de
www.intergem.de