INTERGEM – INTERNATIONAL TRADE FAIR FOR GEMS, JEWELLERY & GEMSTONE OBJECTS
September 23 – 25 2022
"The World's Finest Colours" – the finest gems, captivating jewellery, fascinating objets d'art: Goldsmiths and designers, jewellers and dealers, scientists and researchers from across the globe will be converging at this exquisite trade fair – a unique experience with traditional gemstone crafts amidst the atmosphere of Germany's gemstone capital, Idar-Oberstein.

IMPRESSIONS – INTERGEM 2021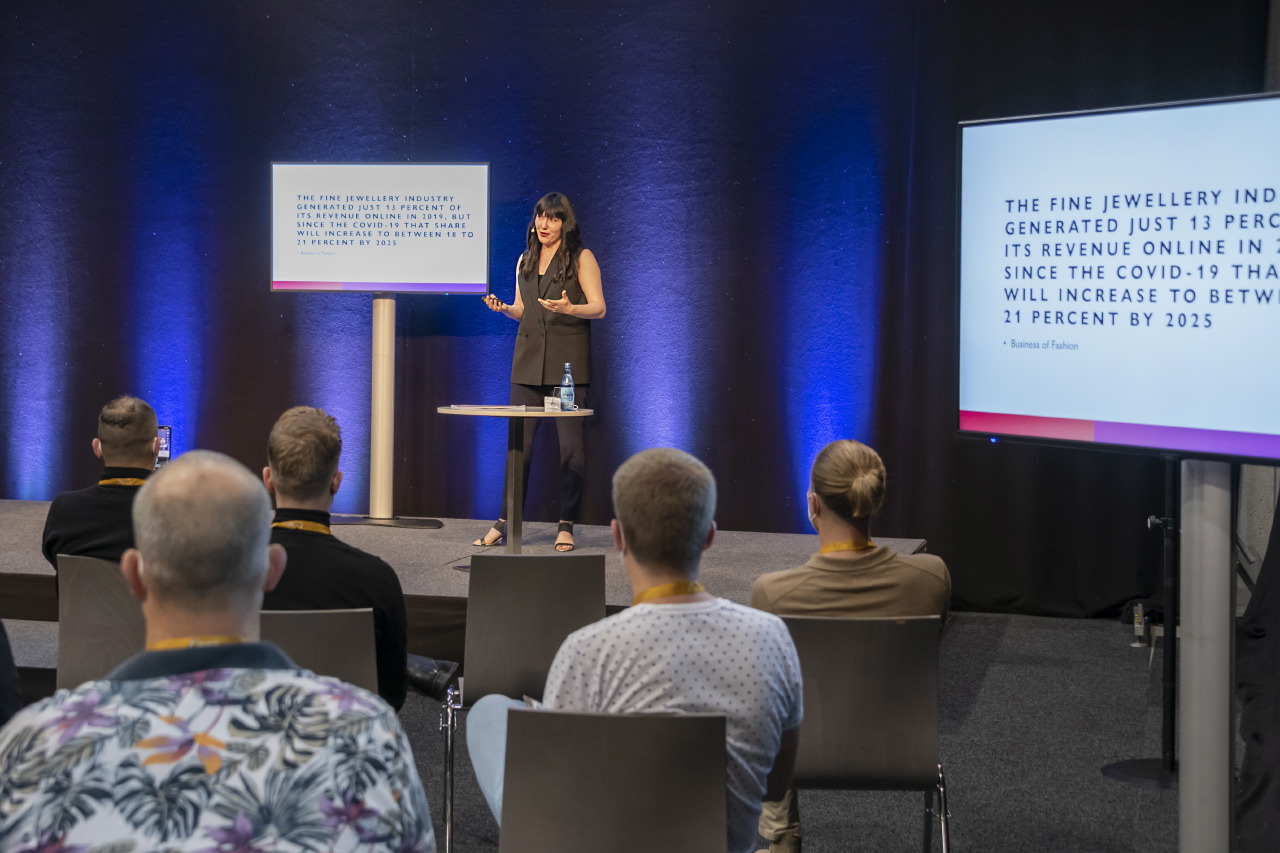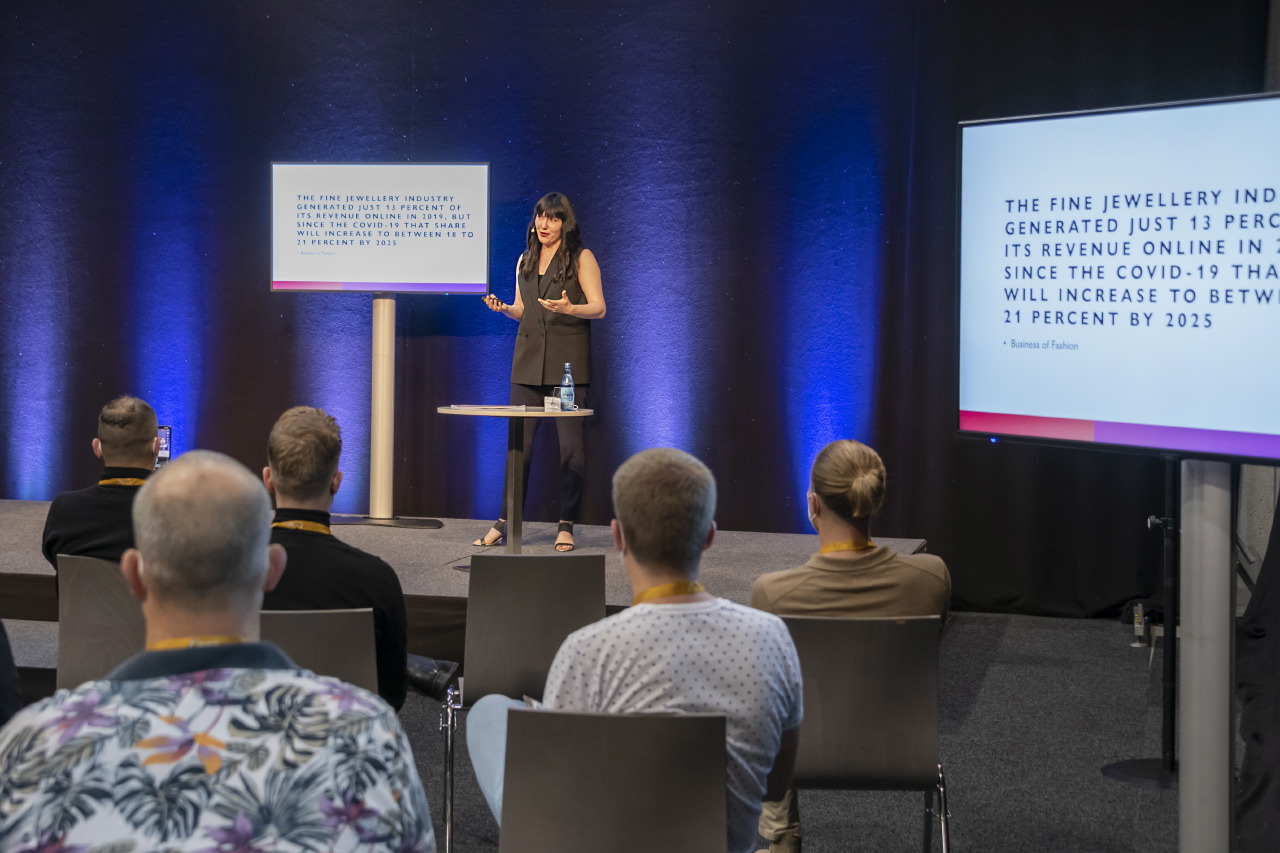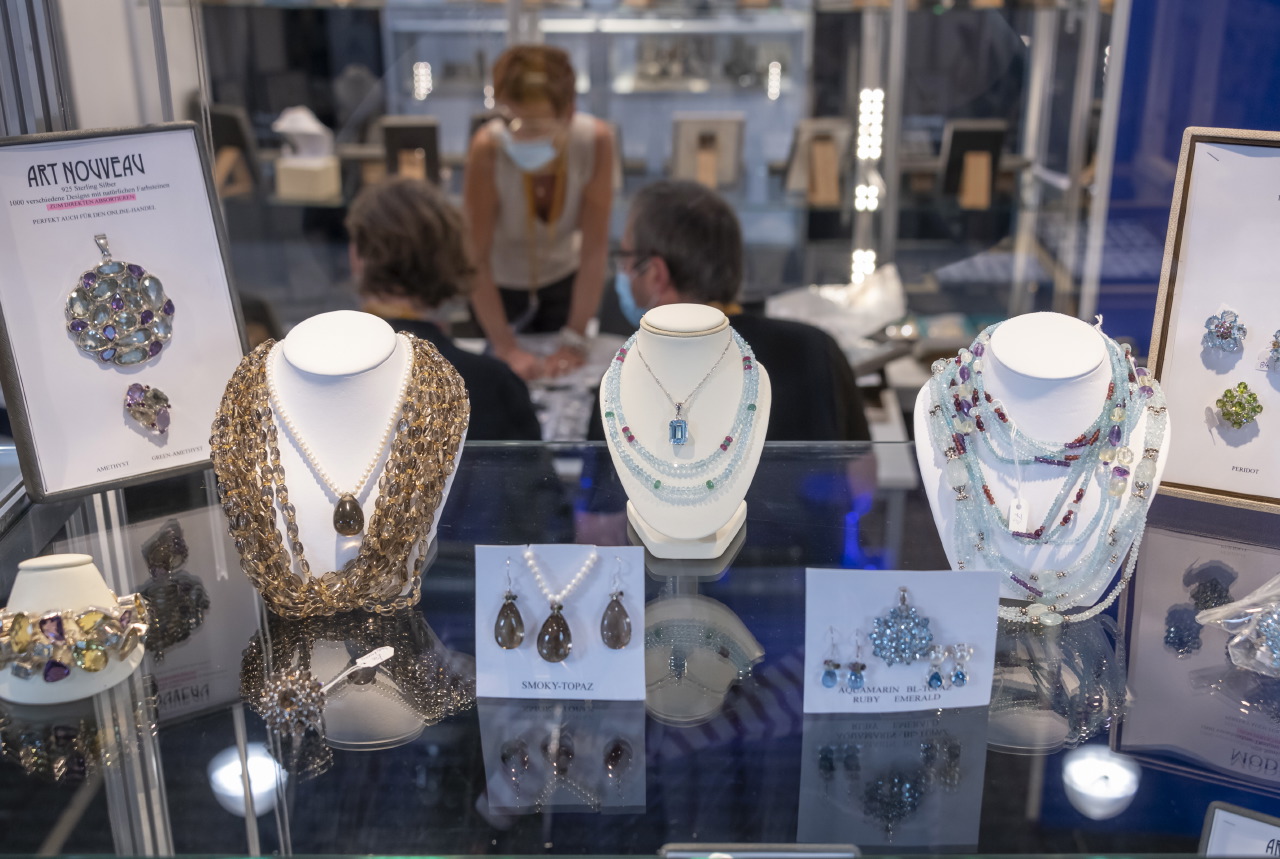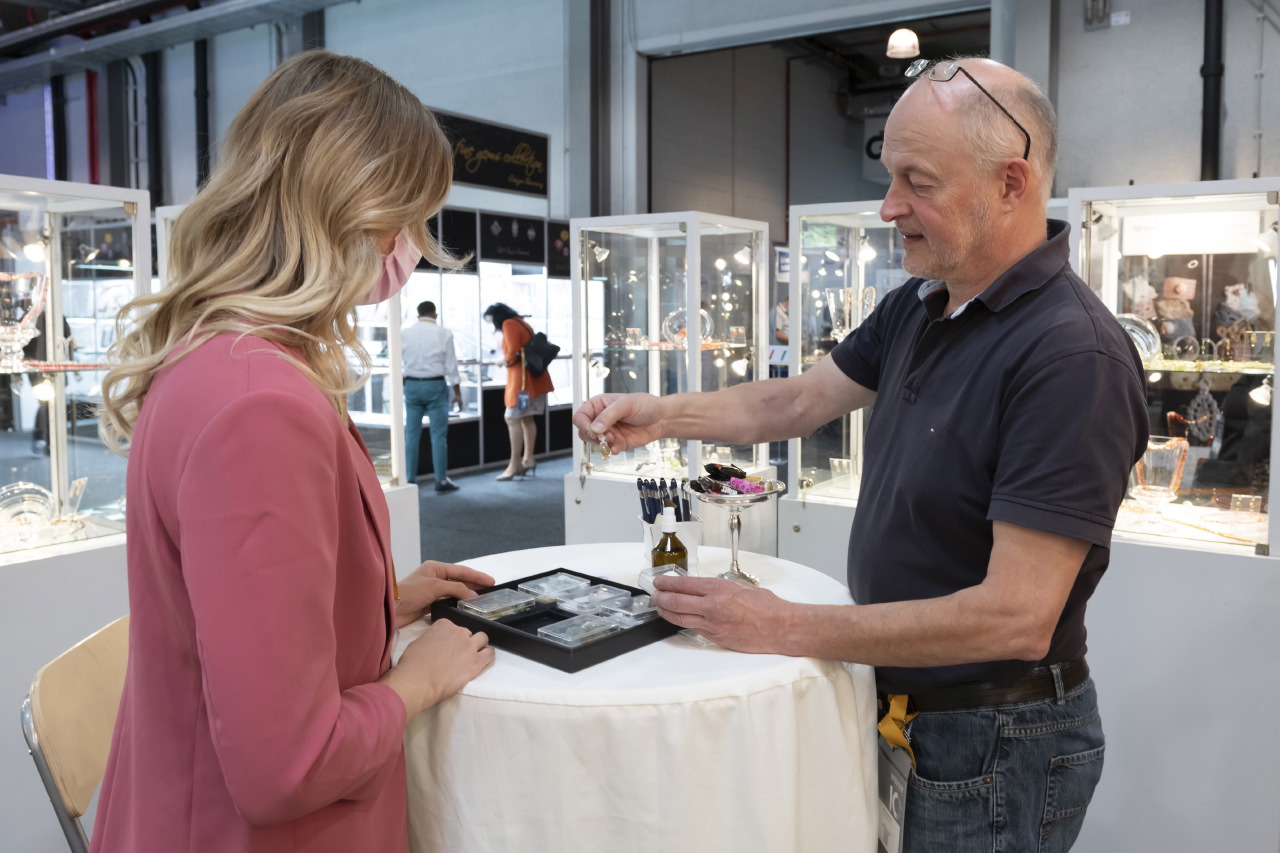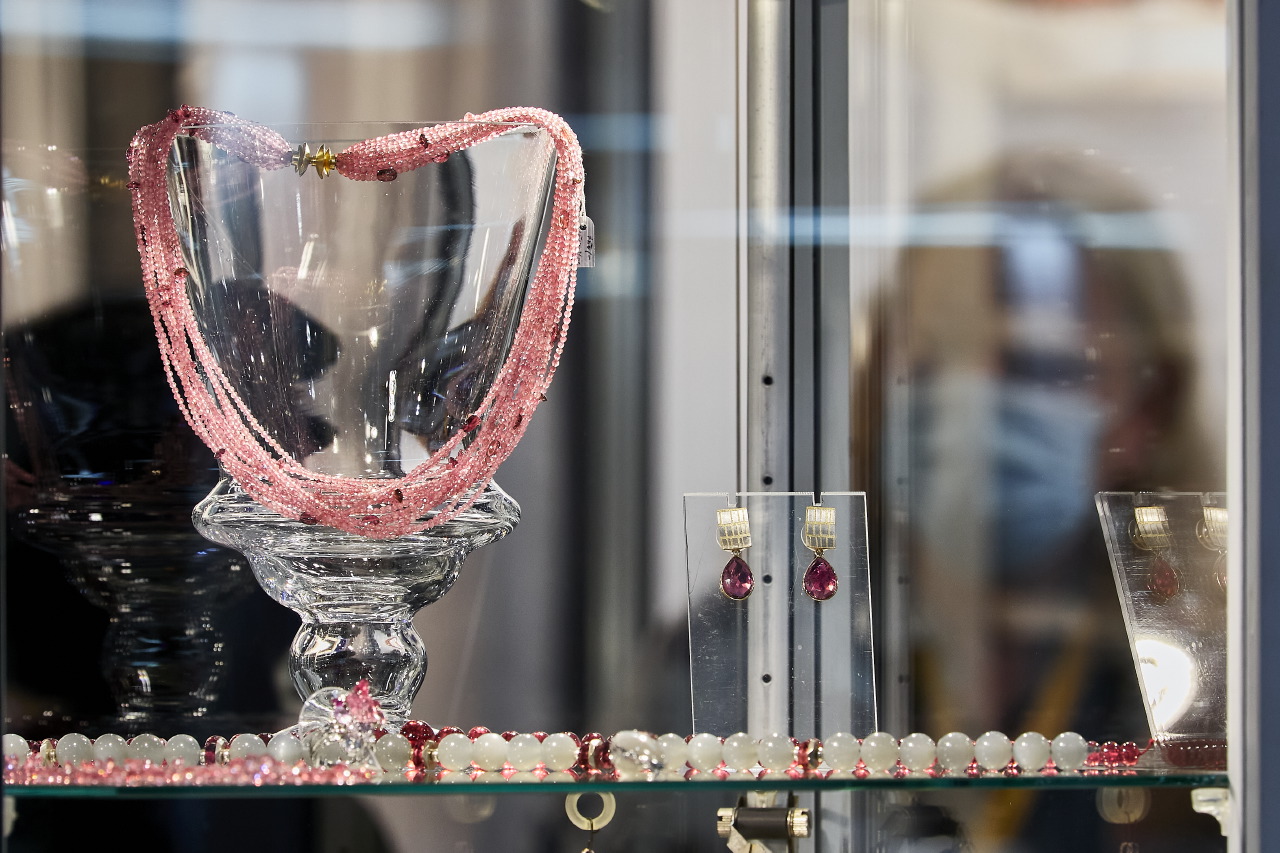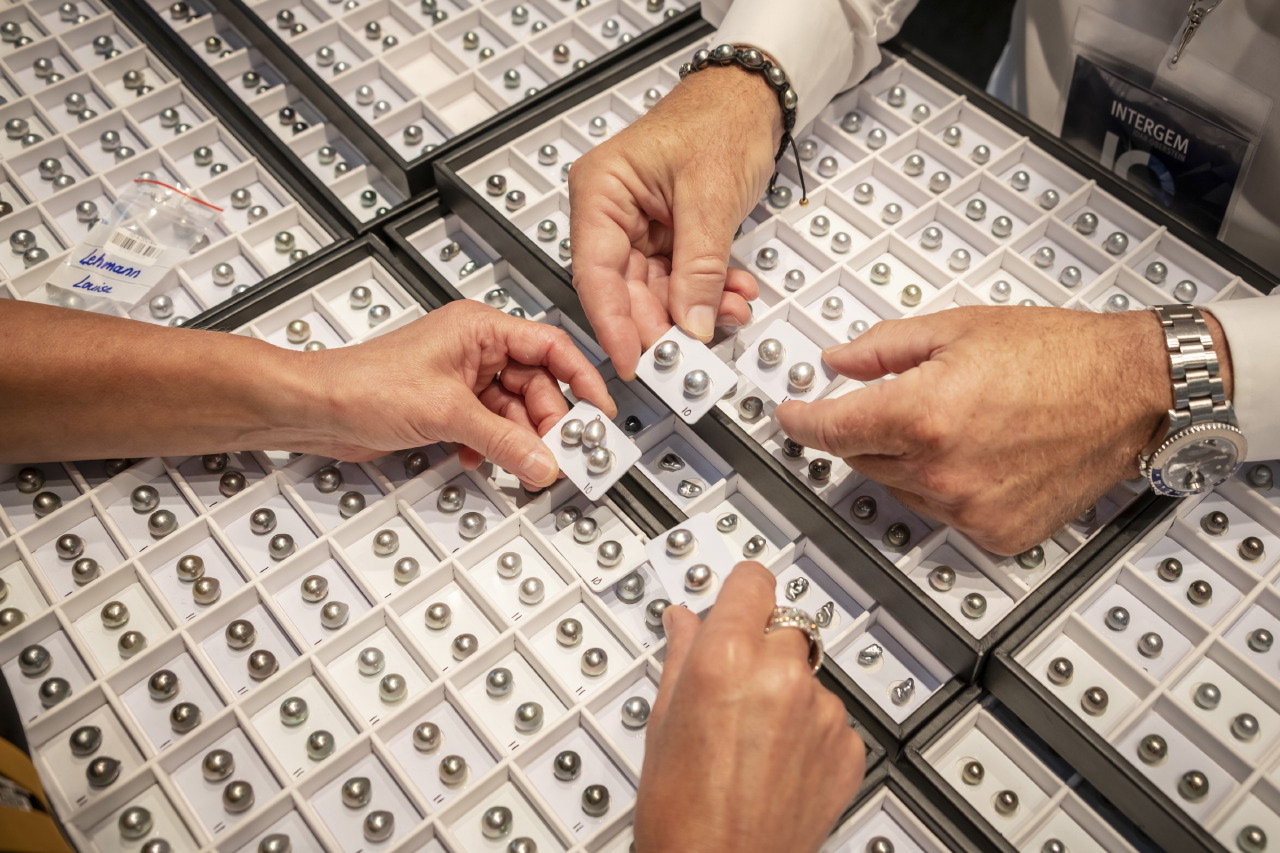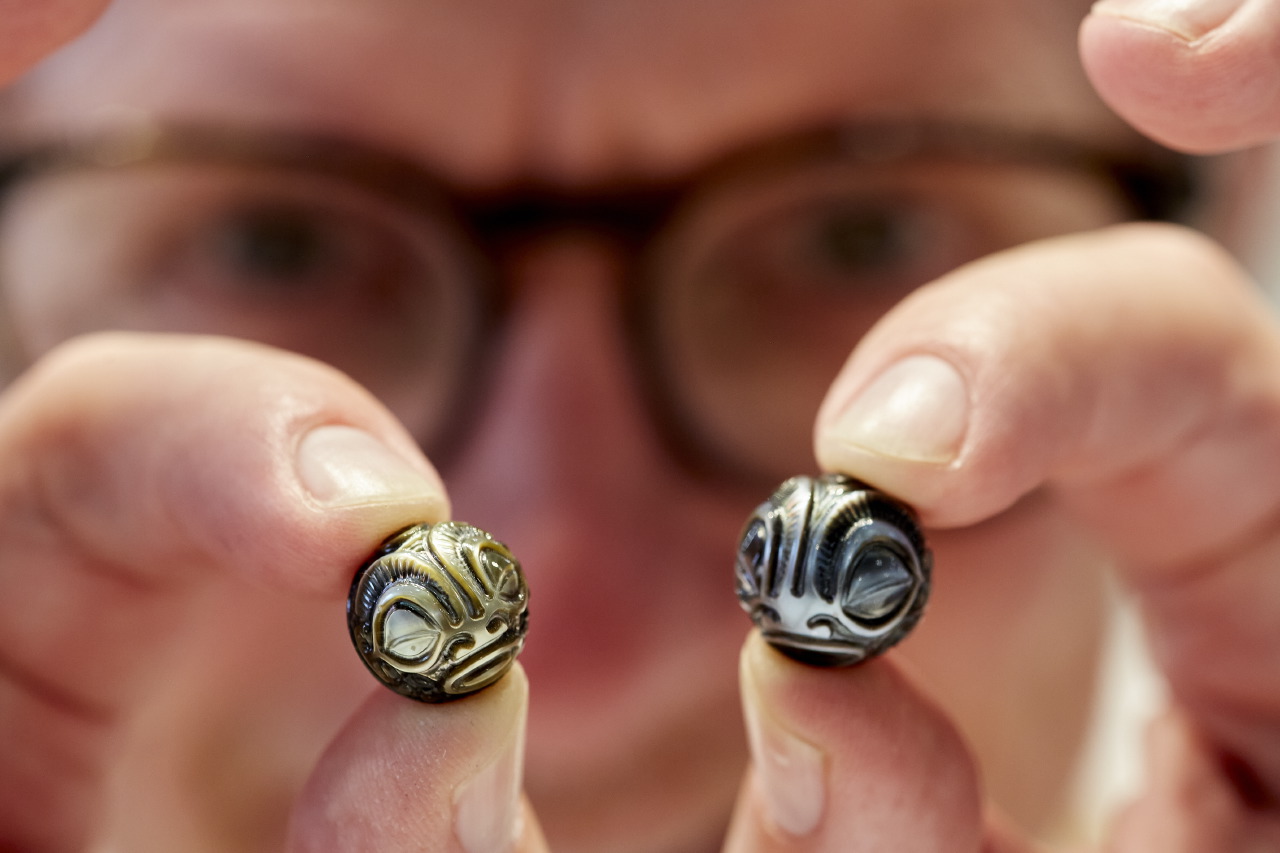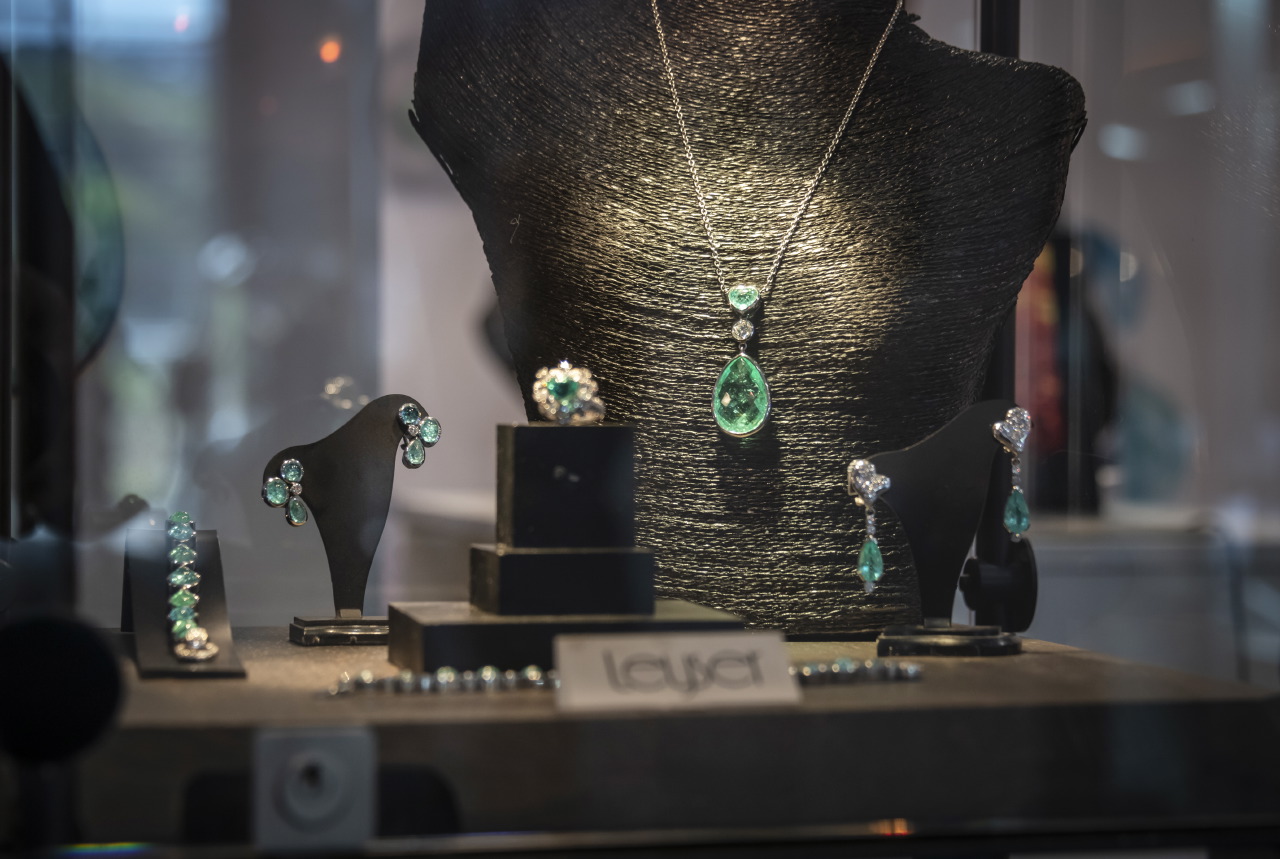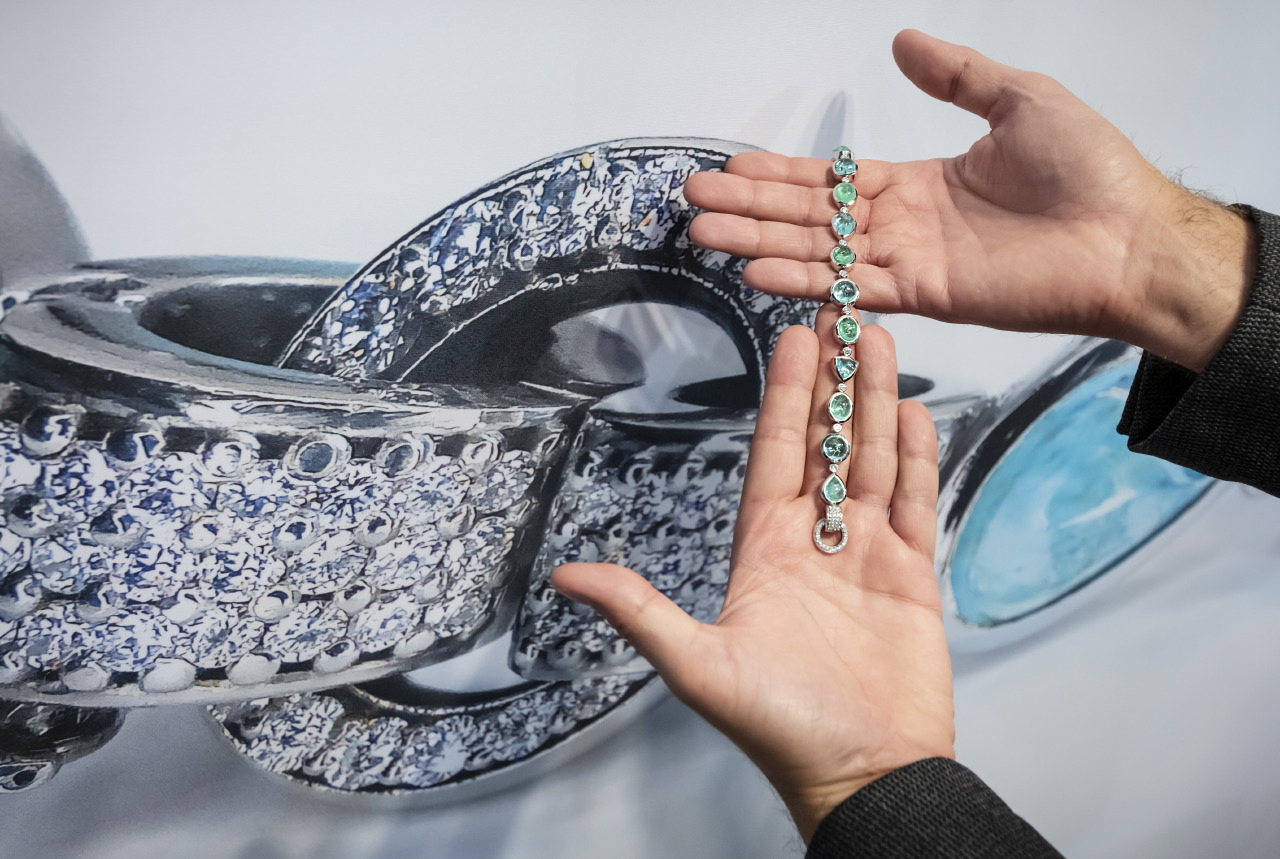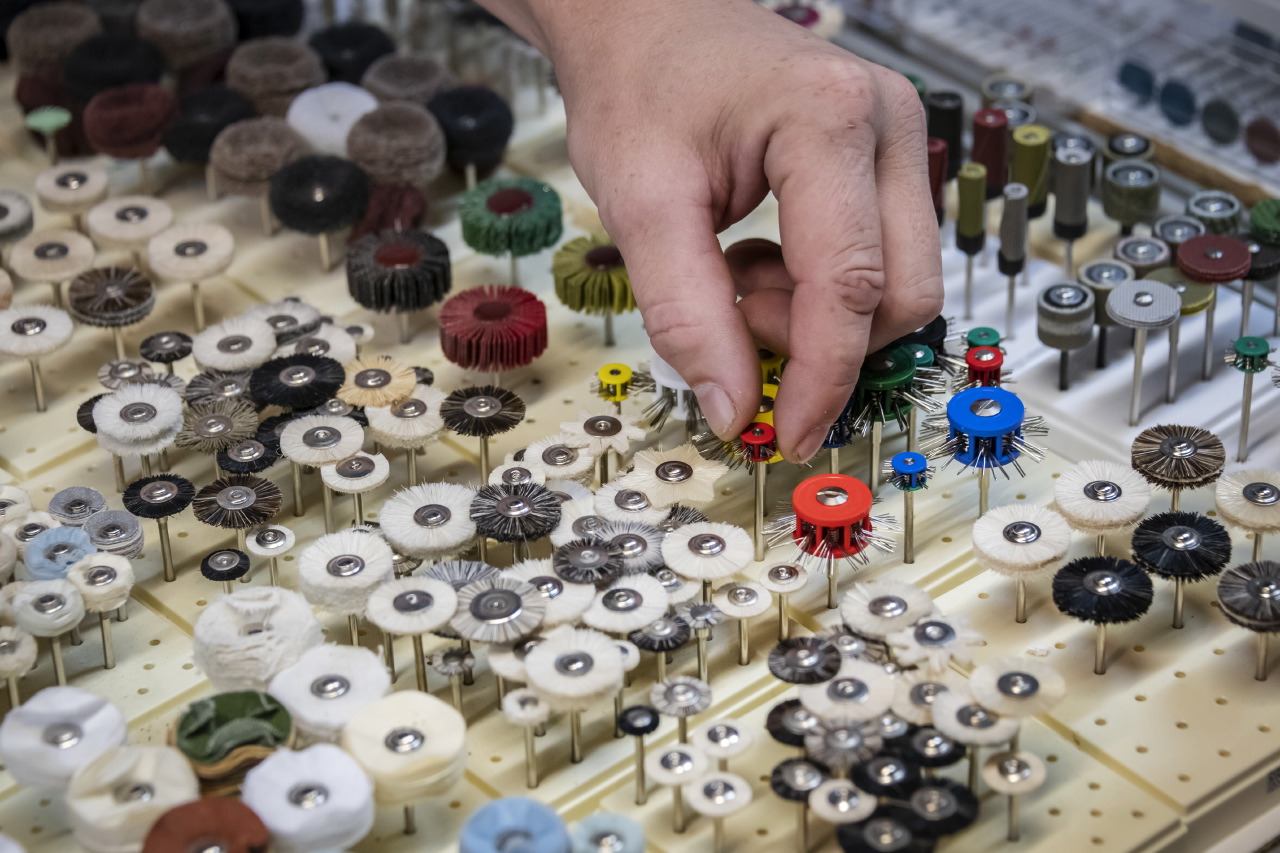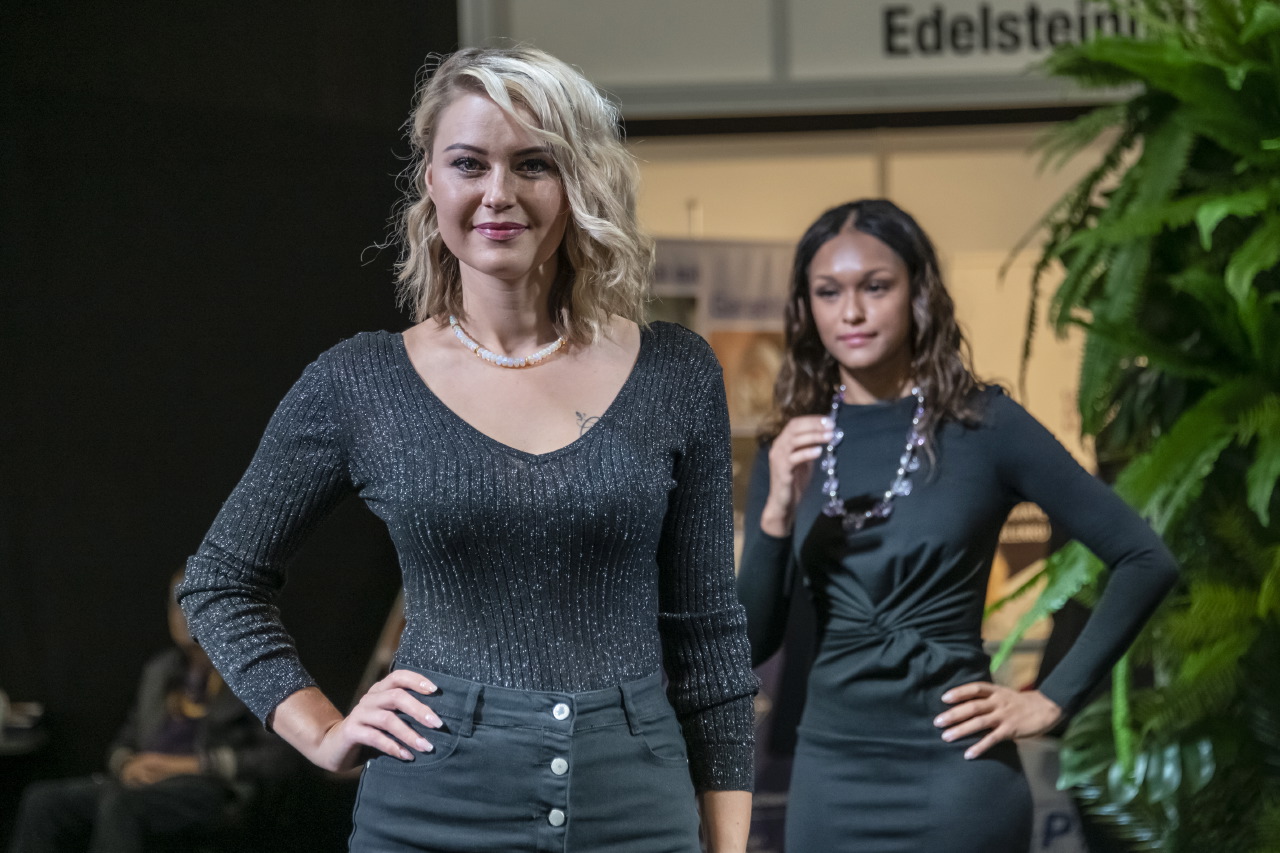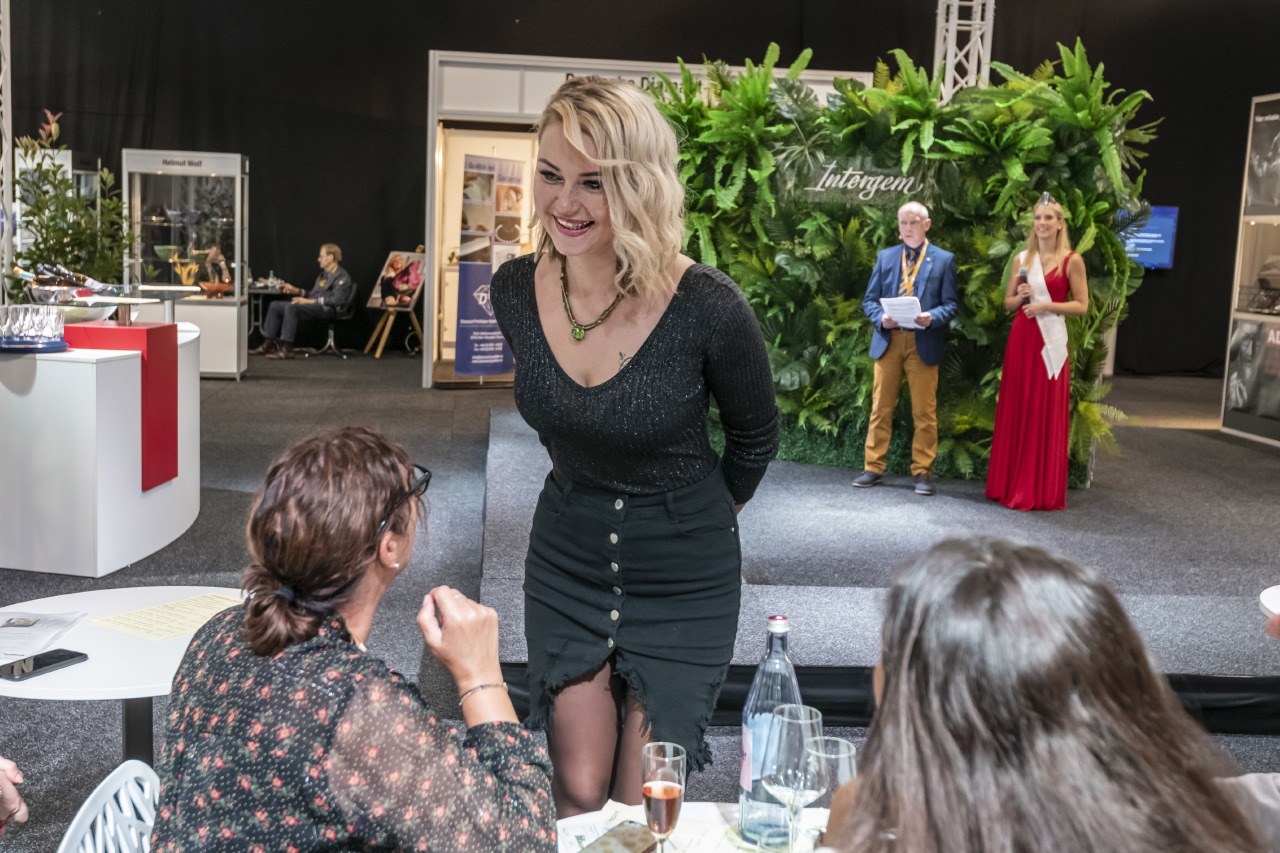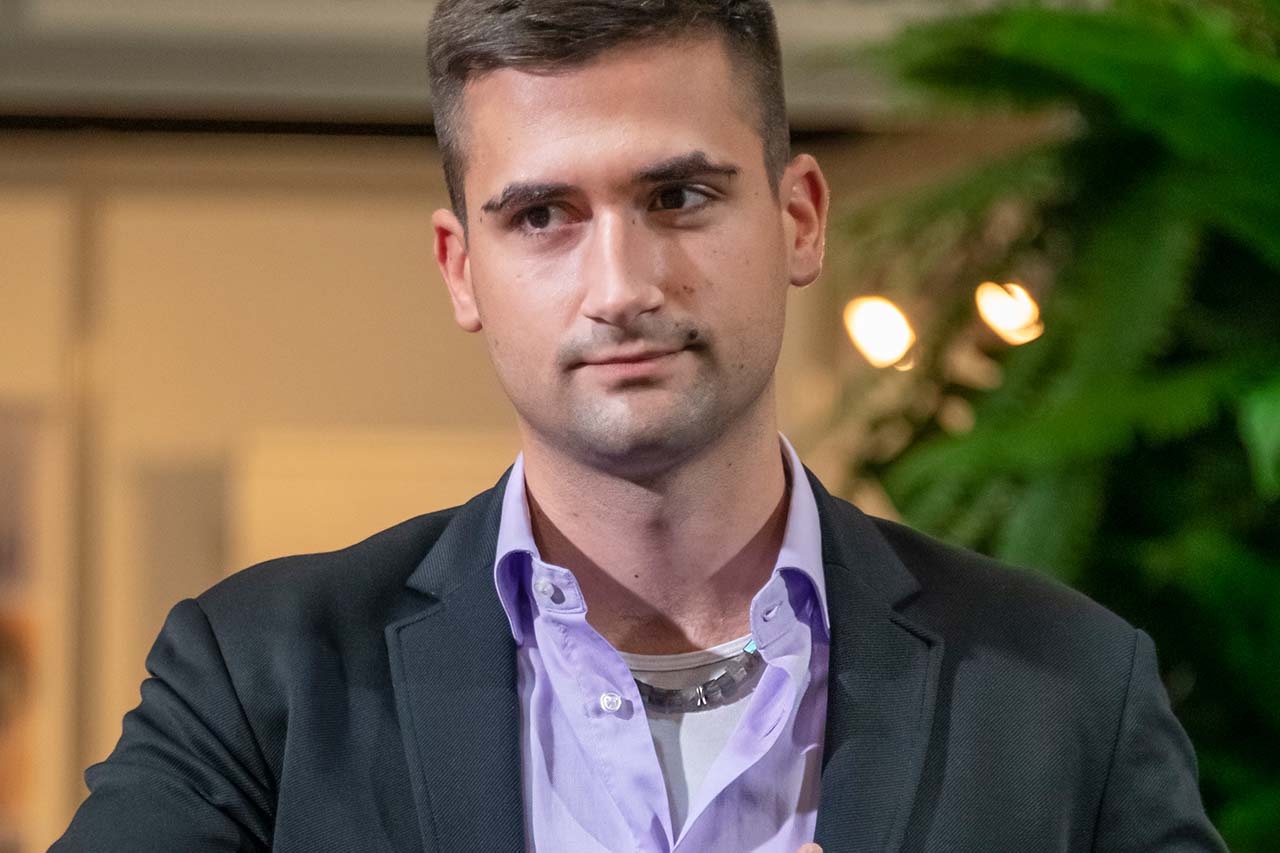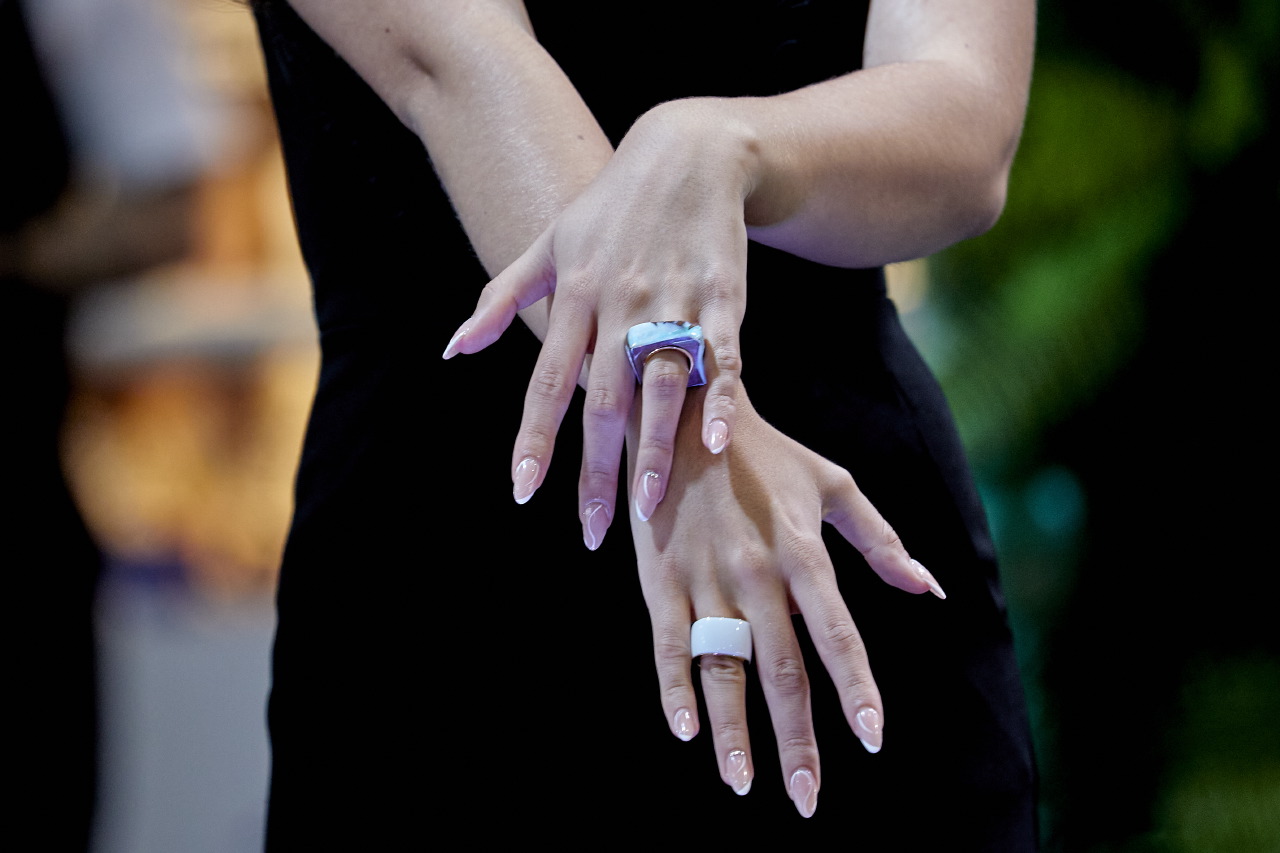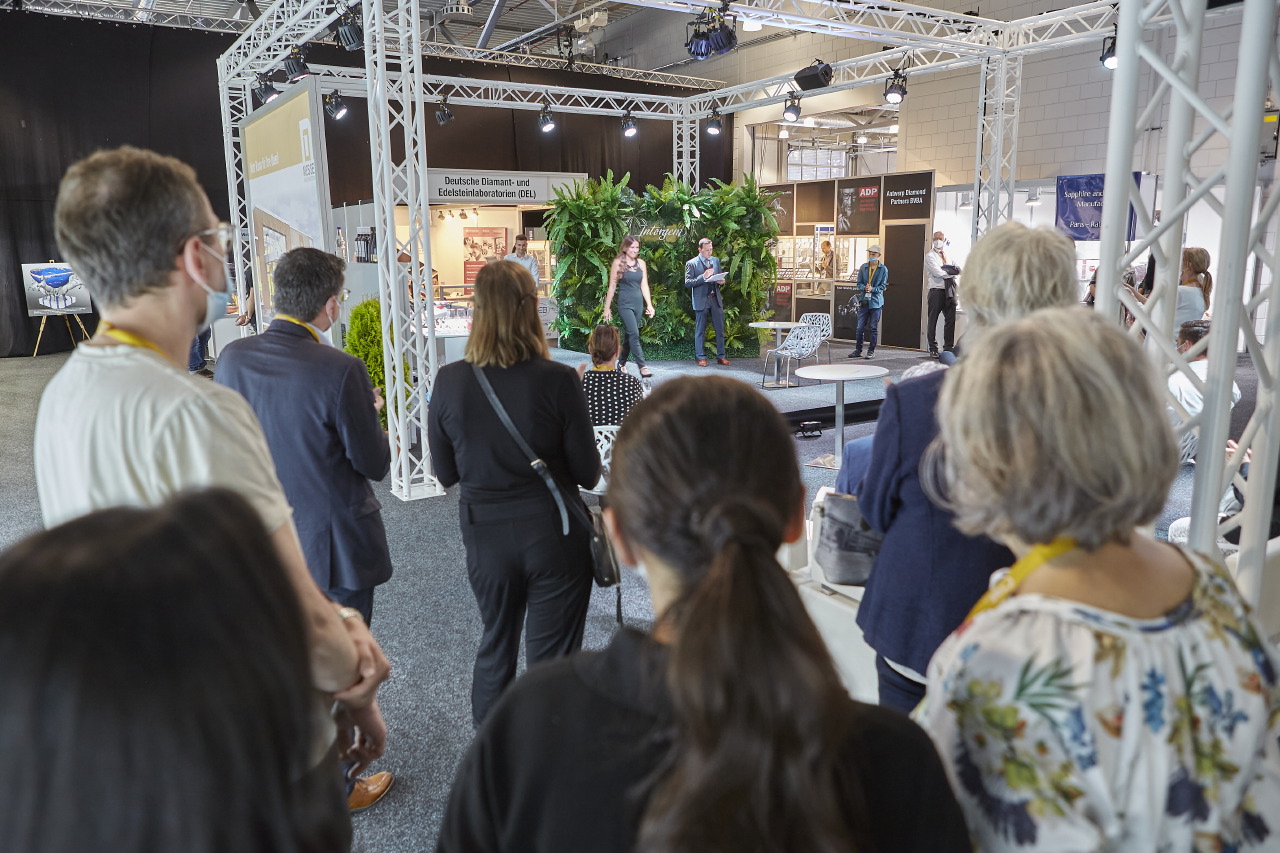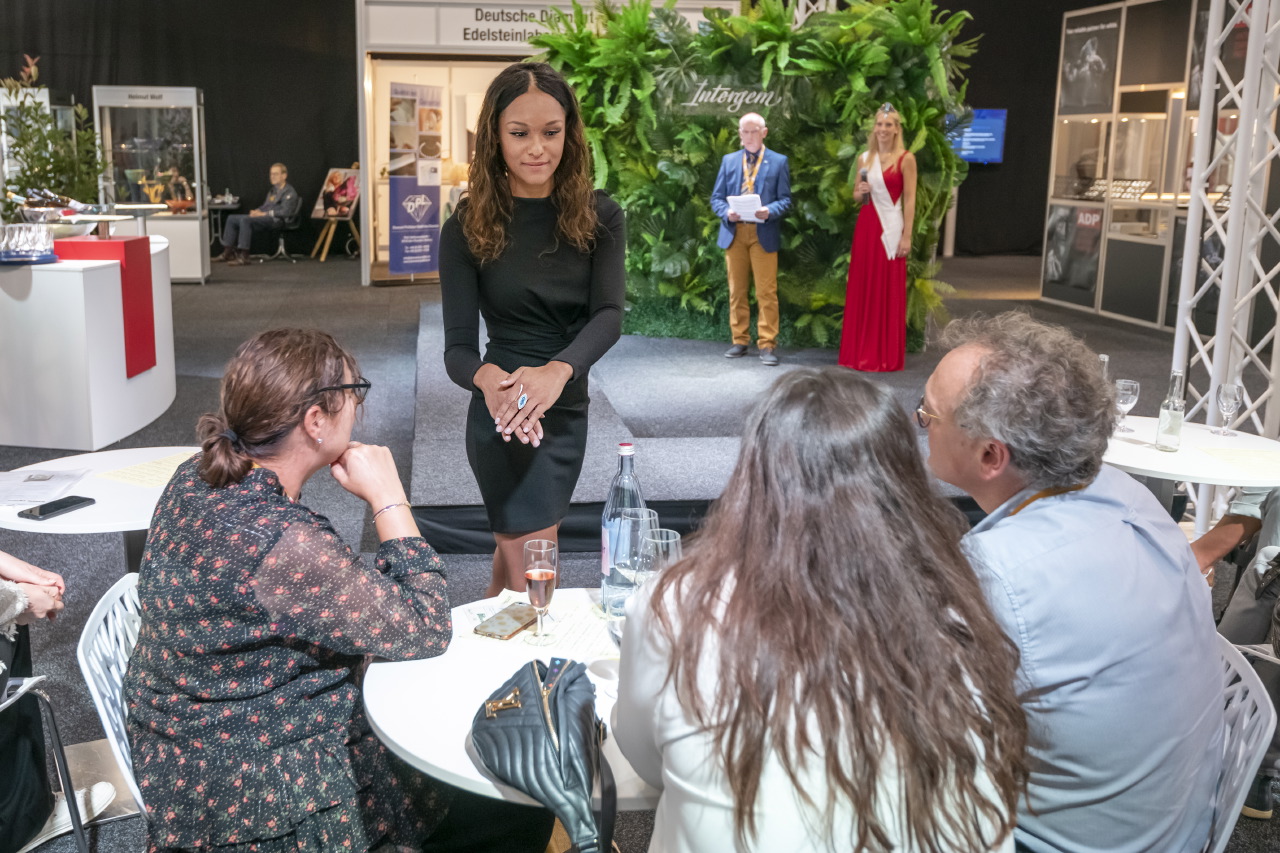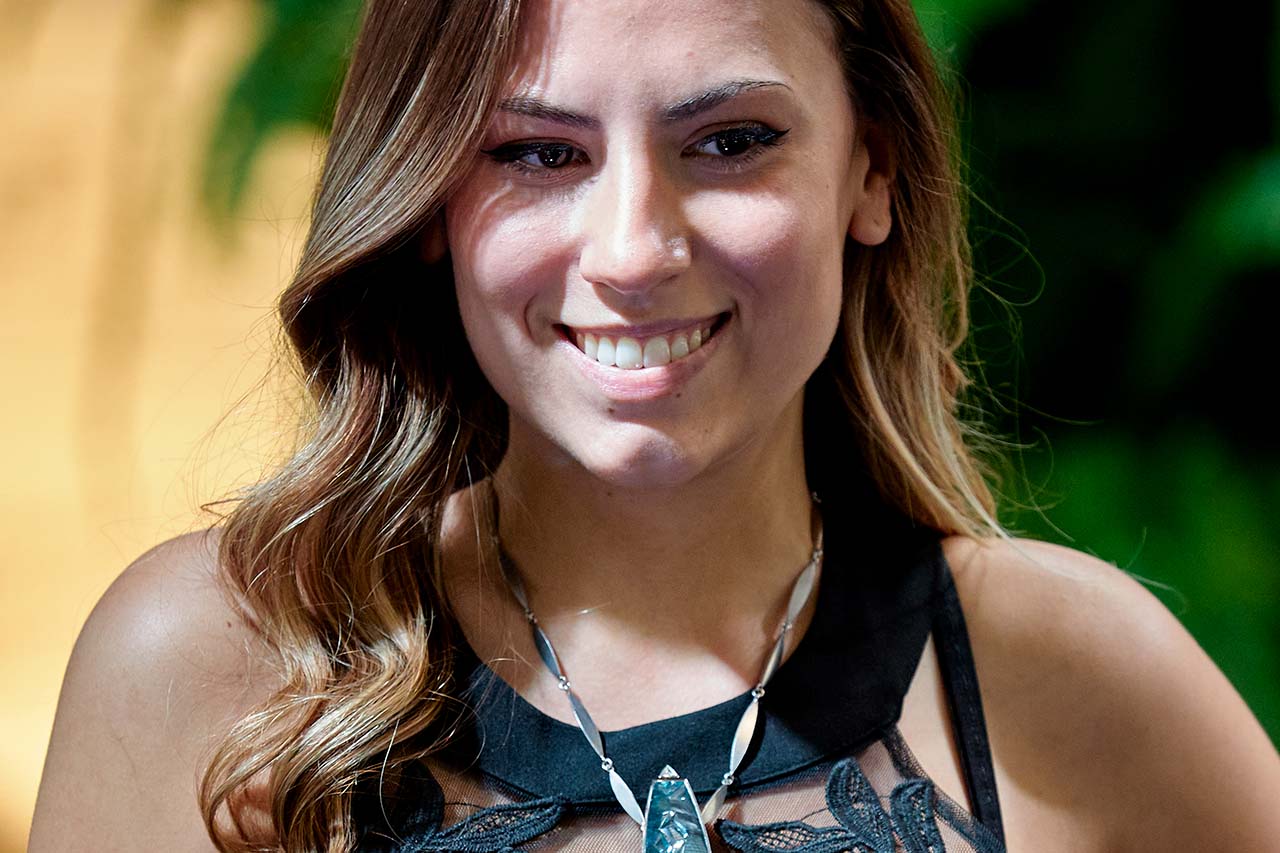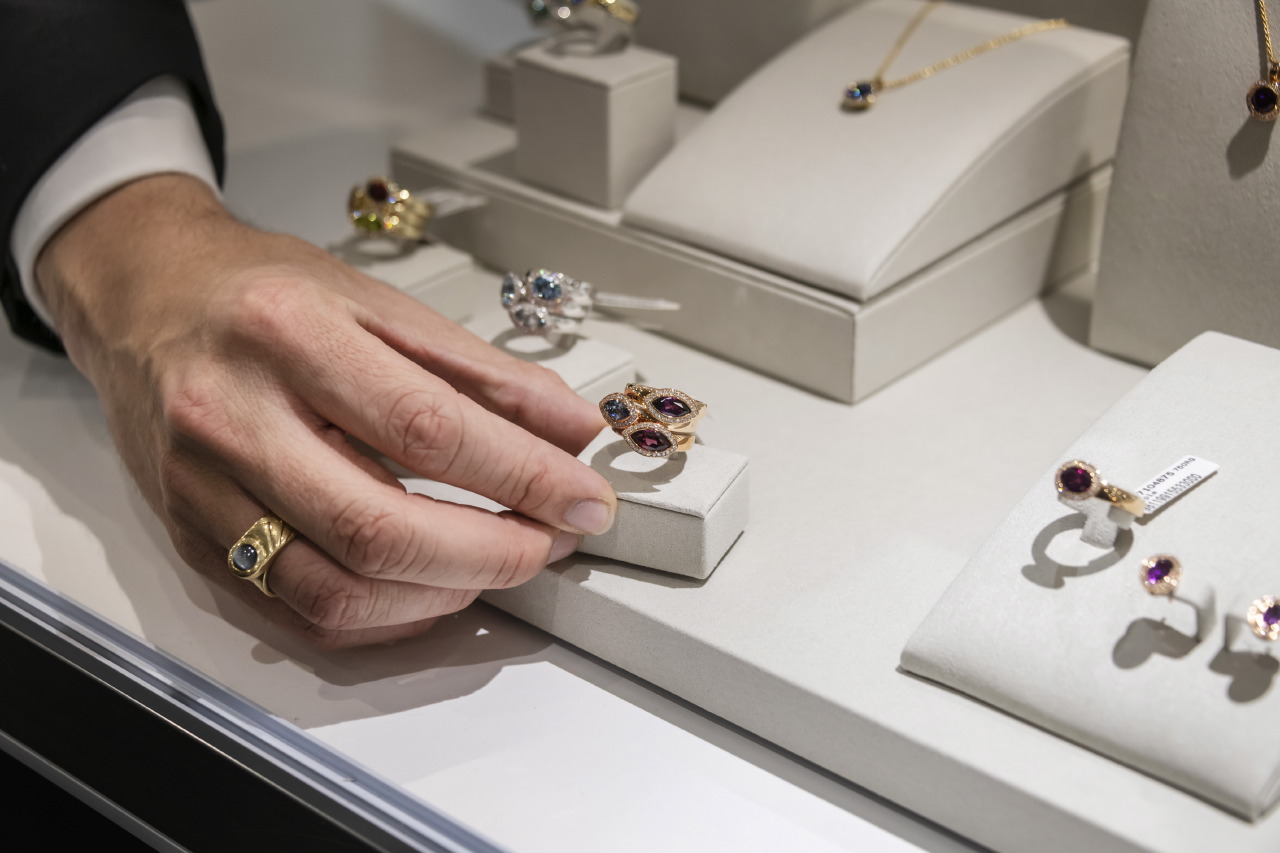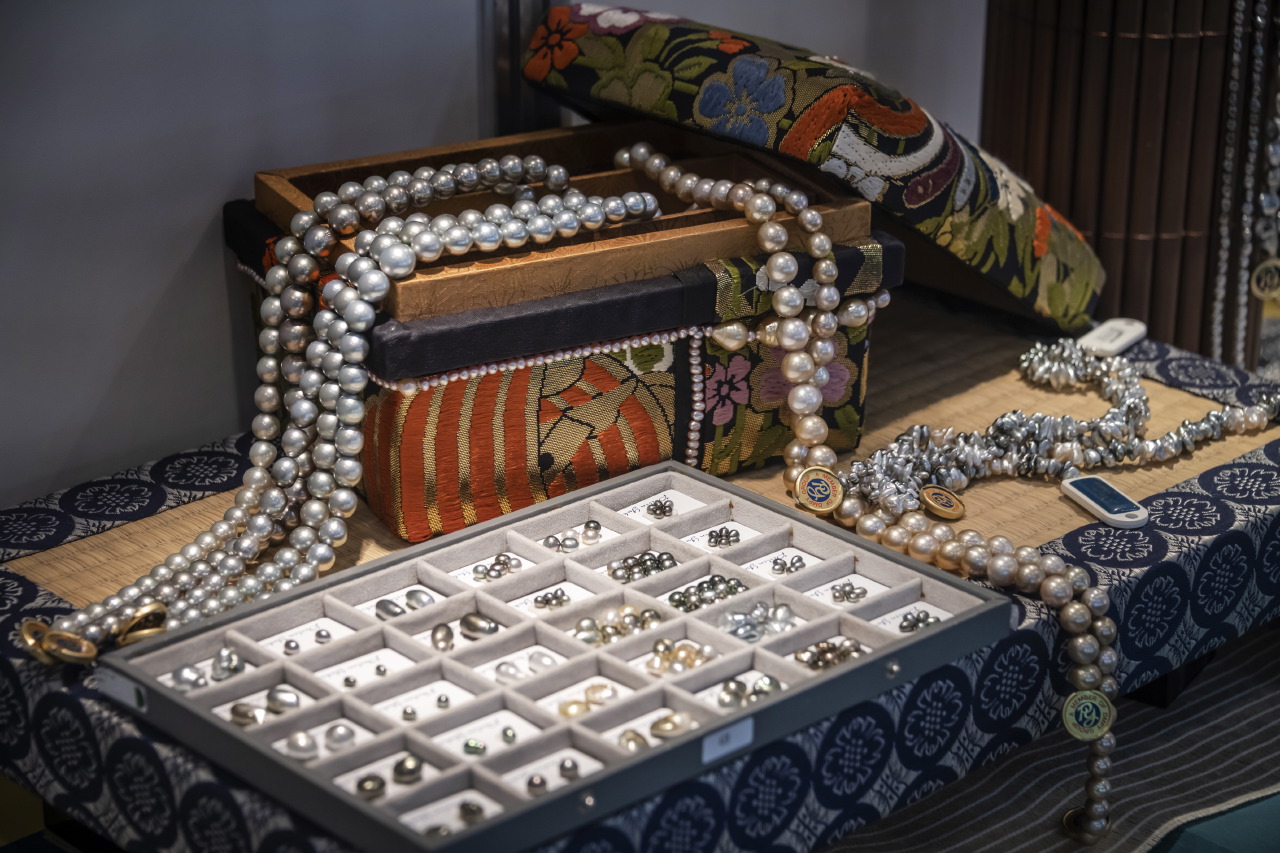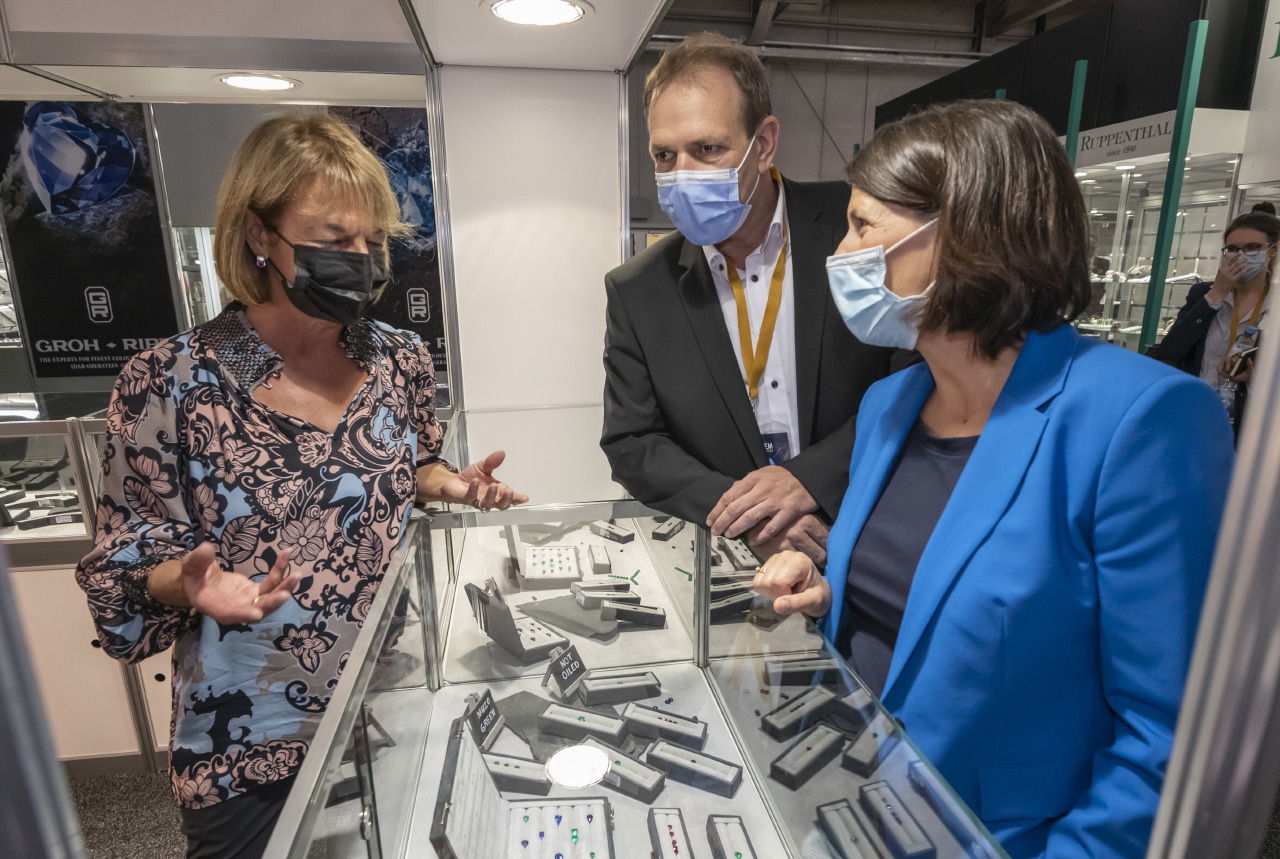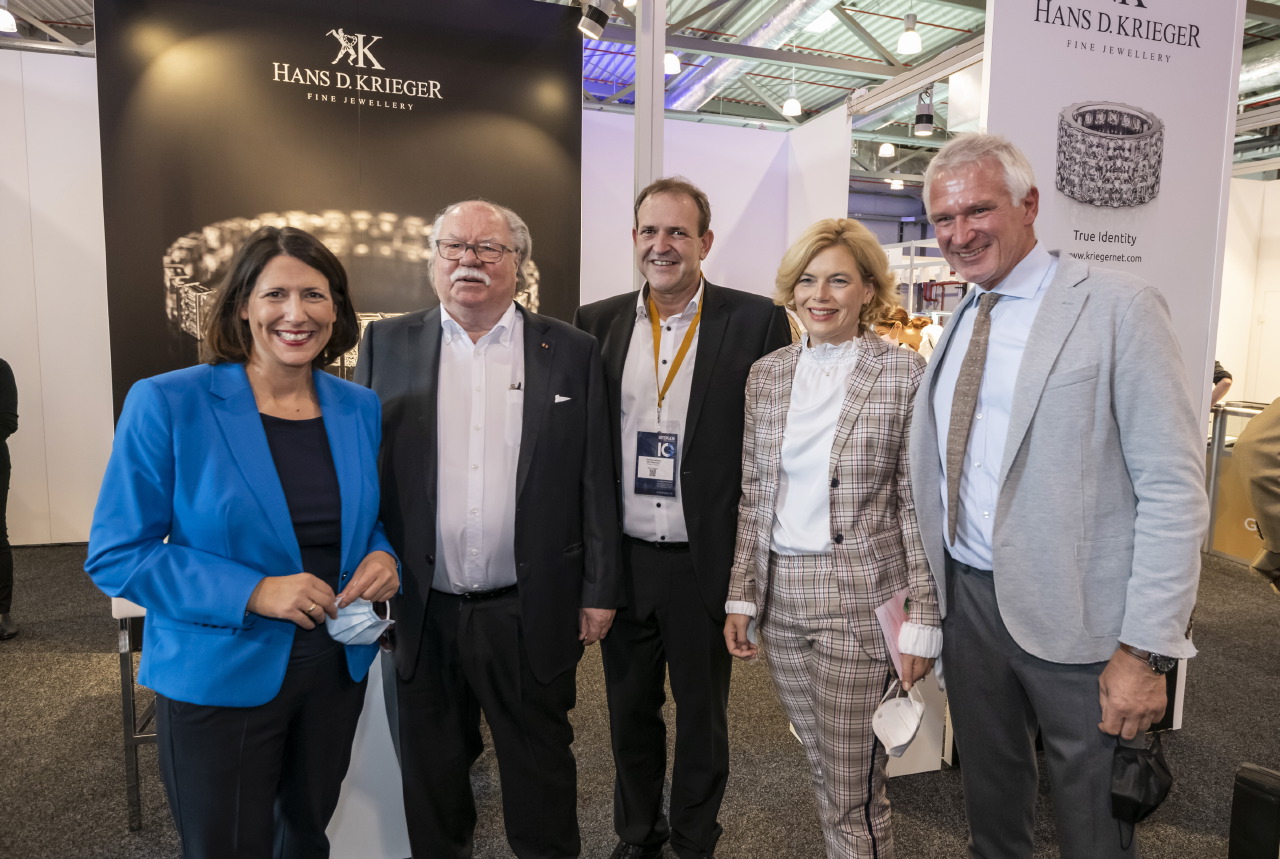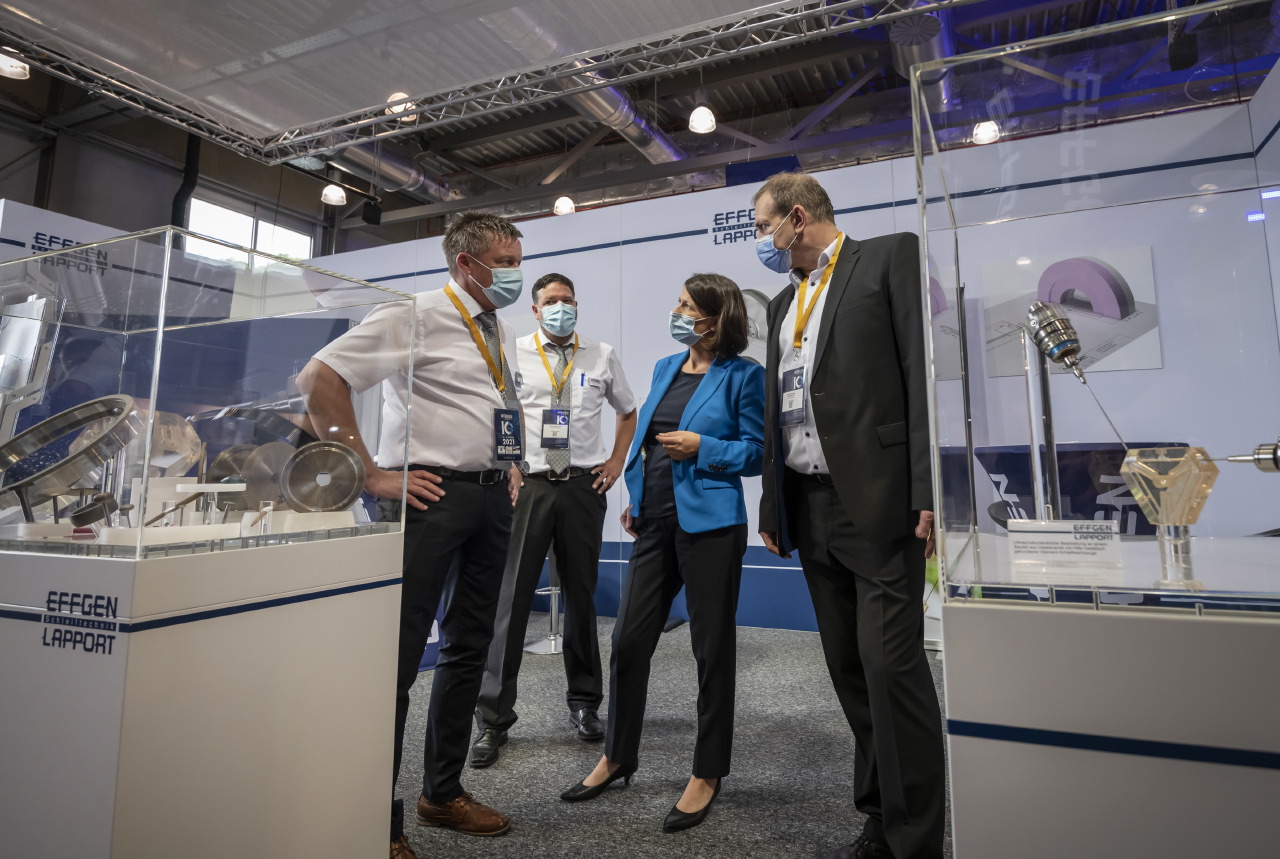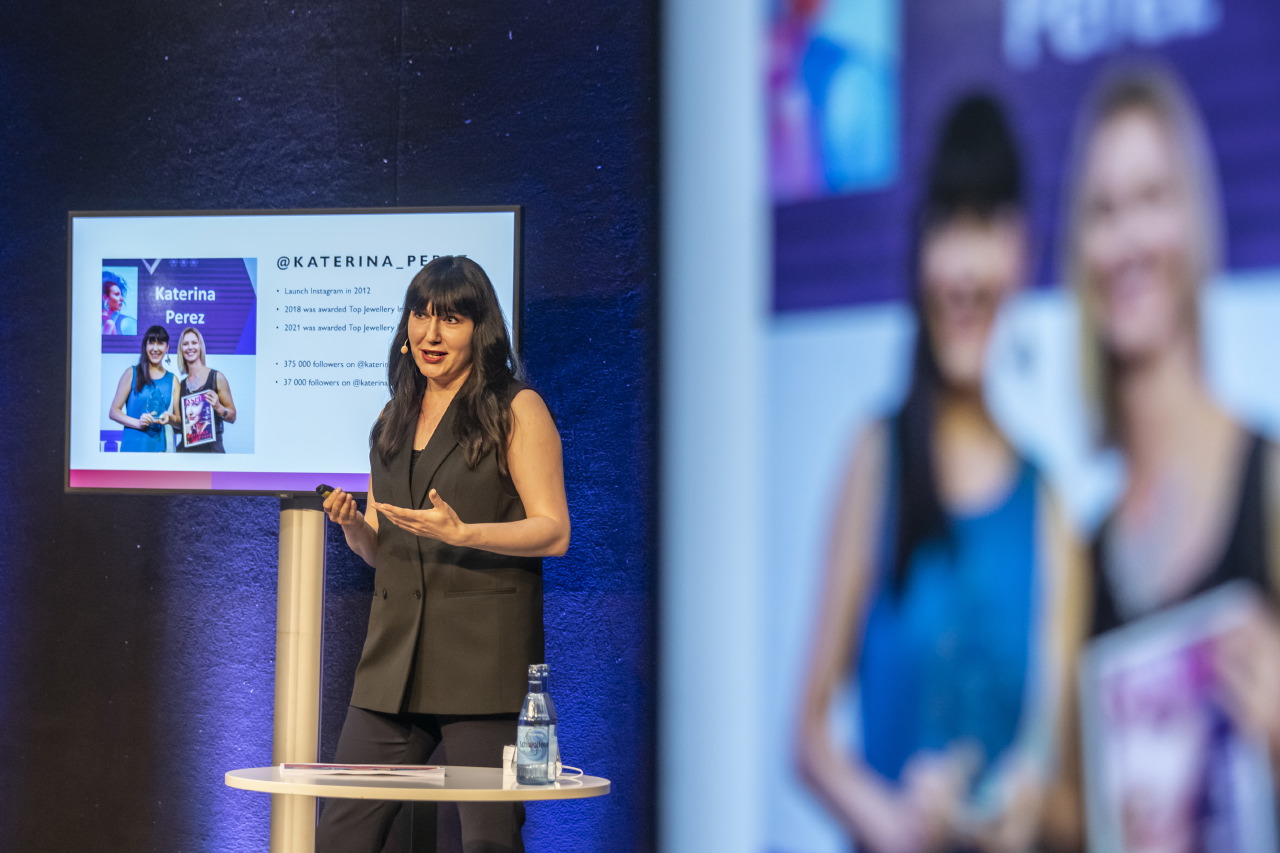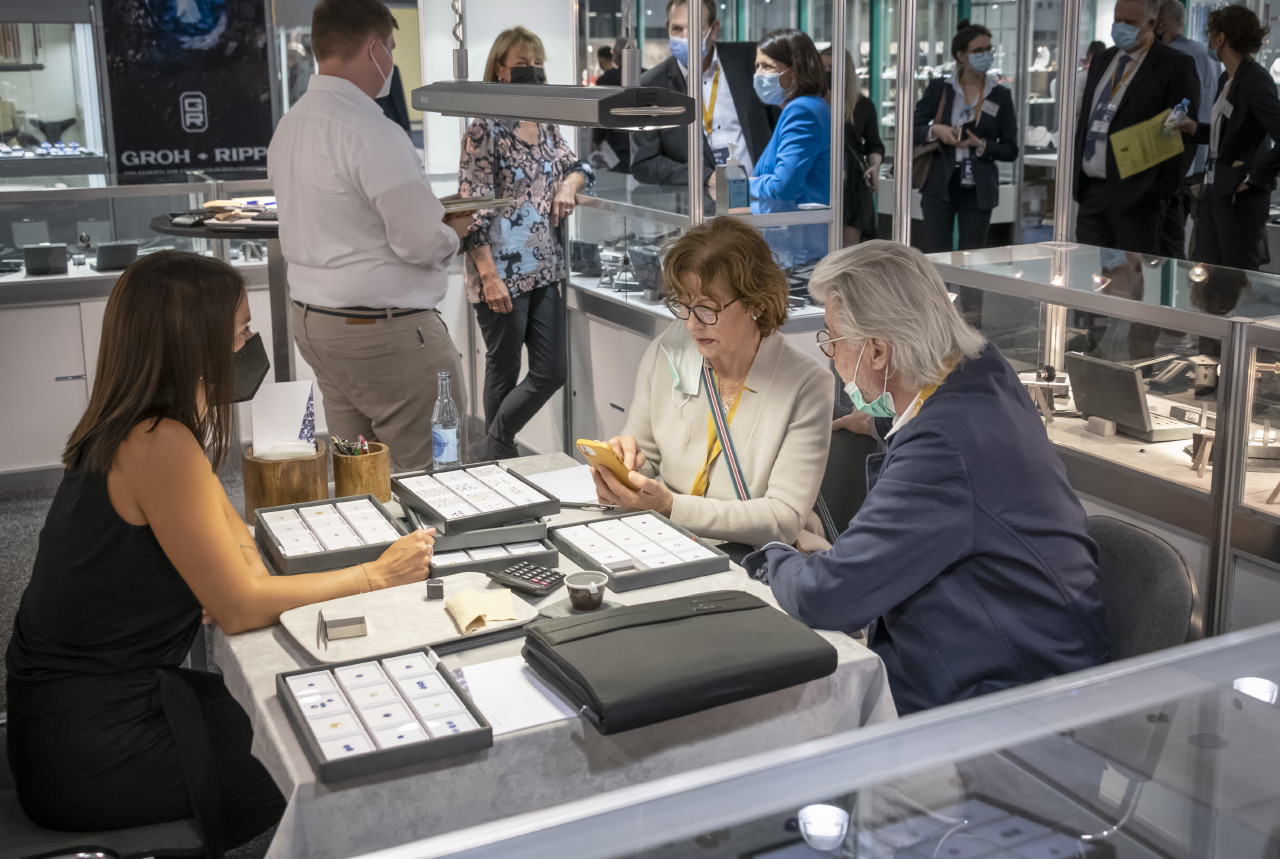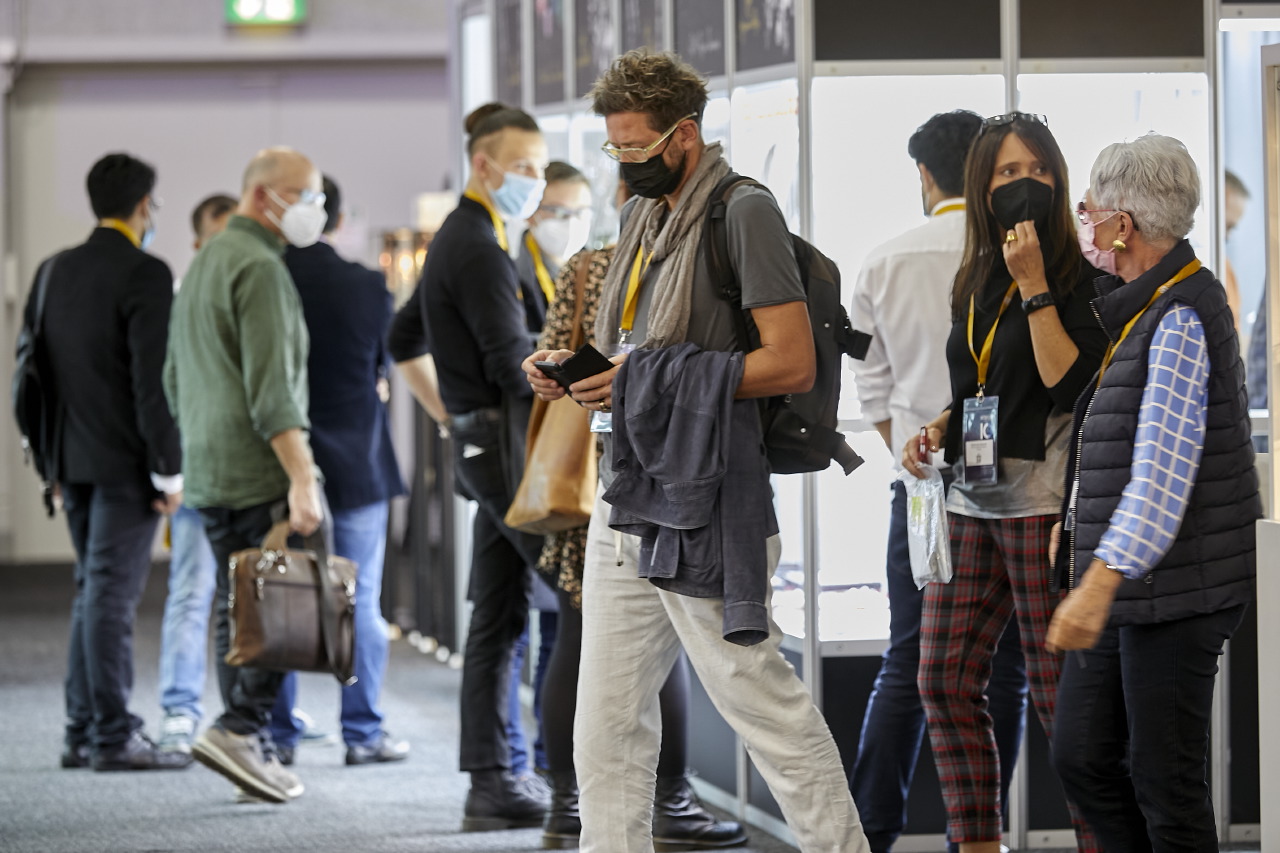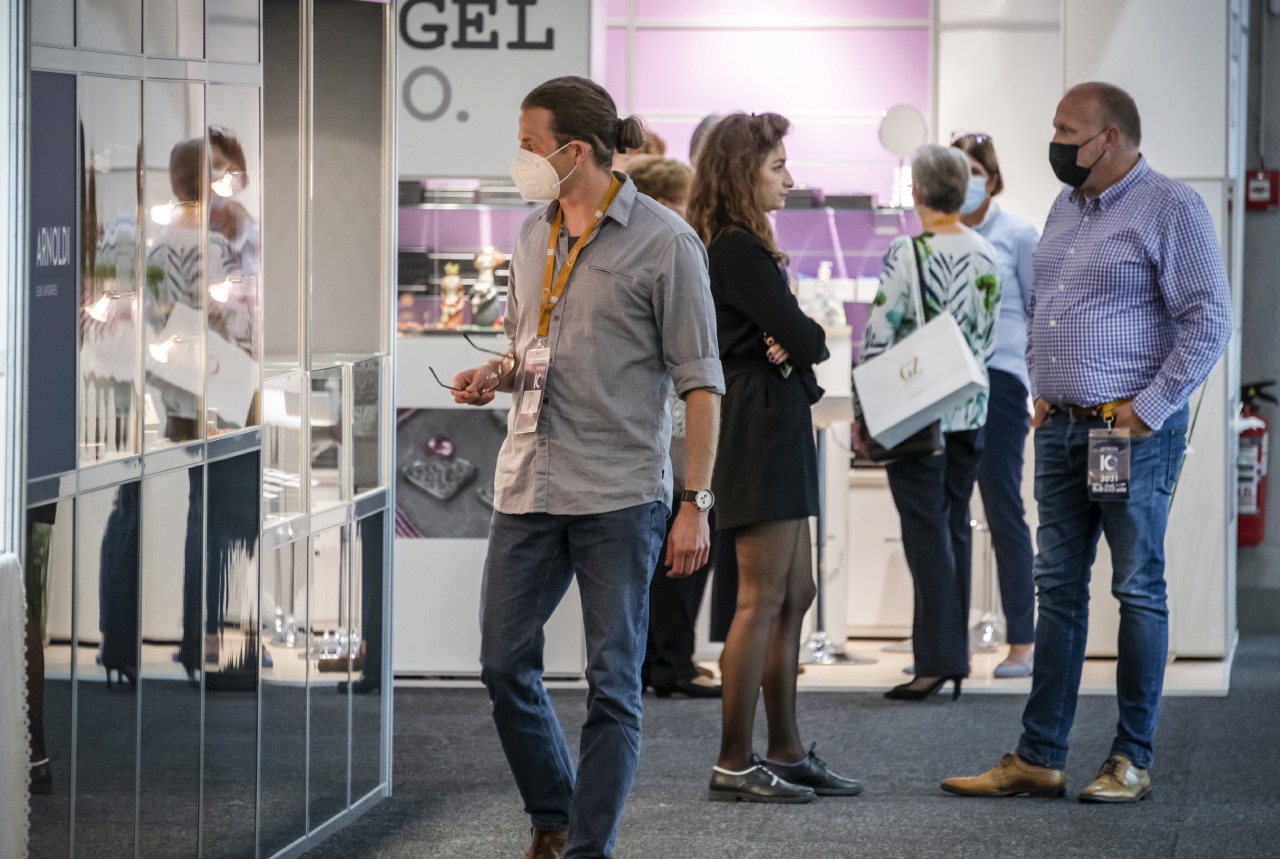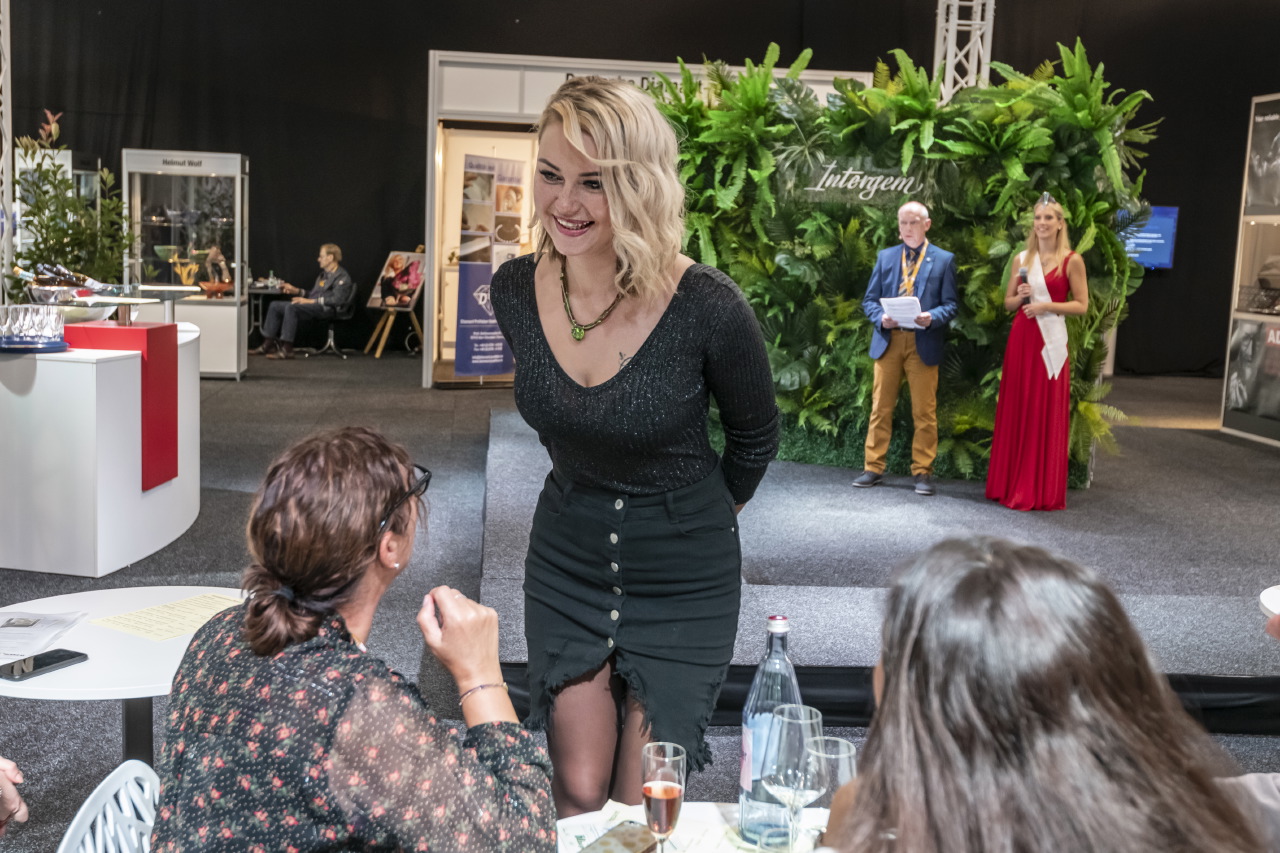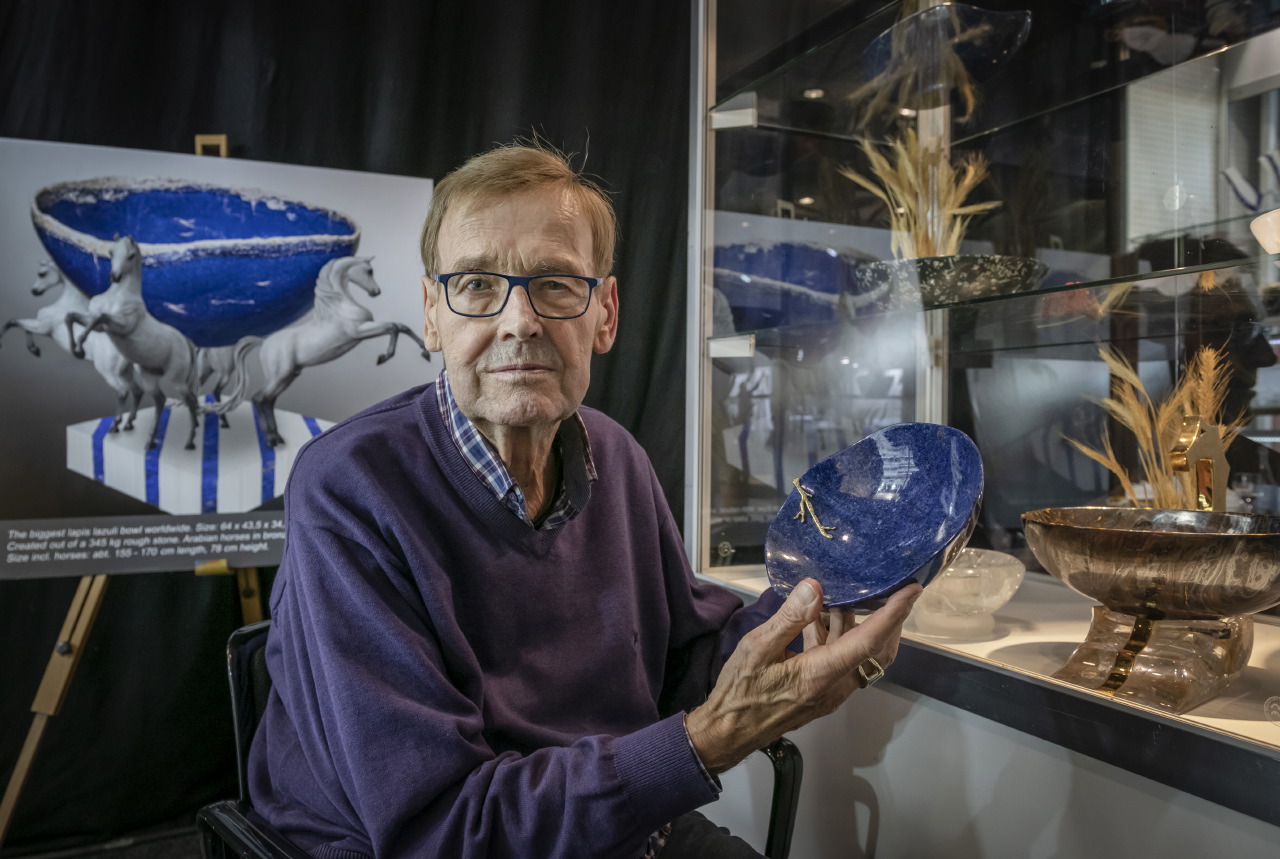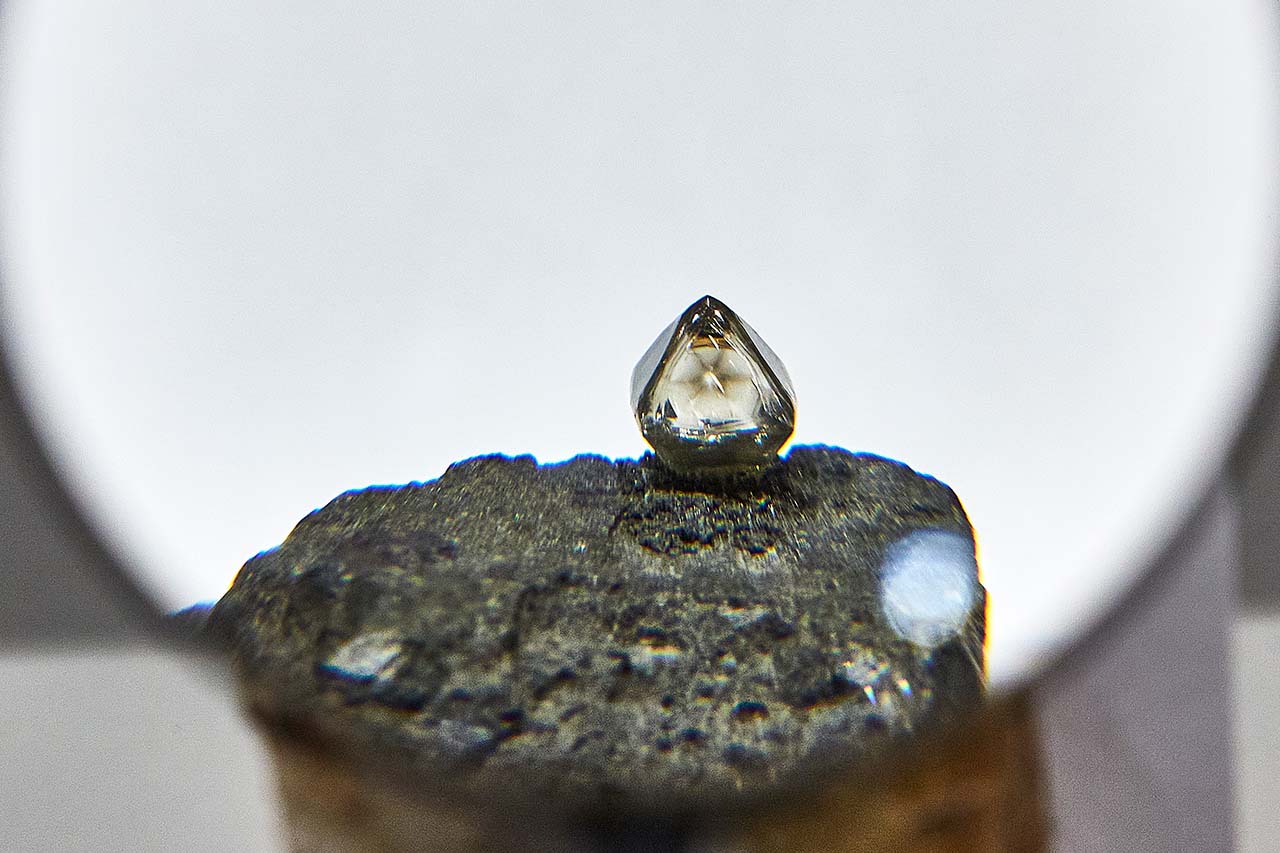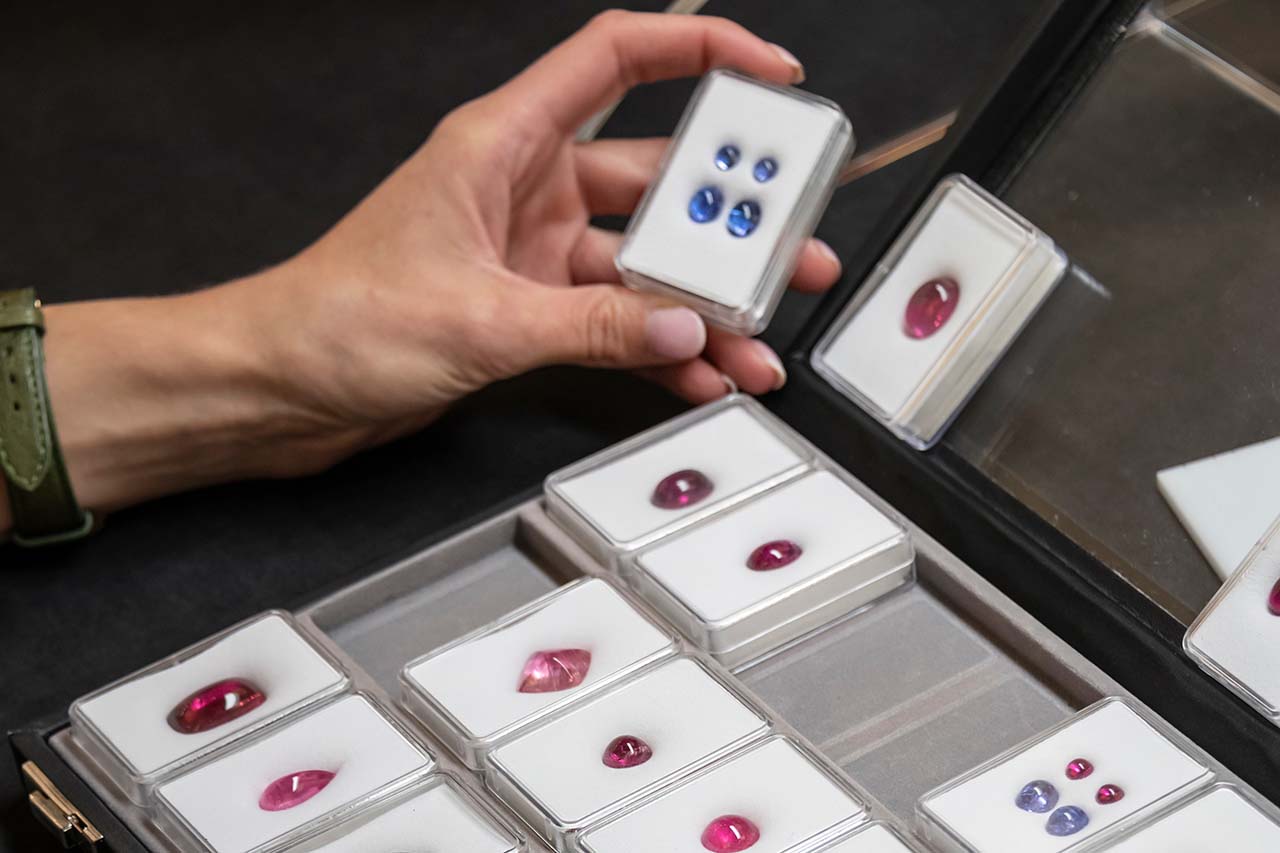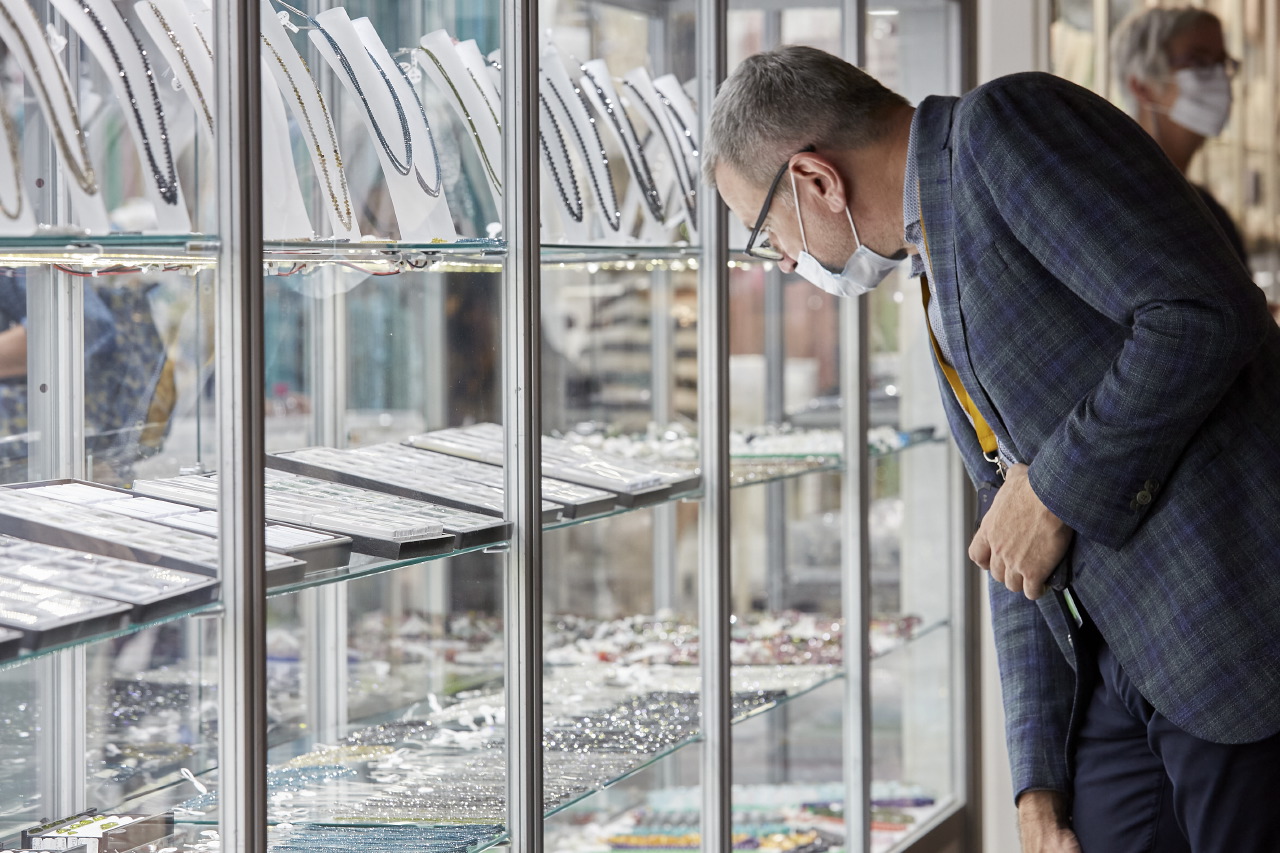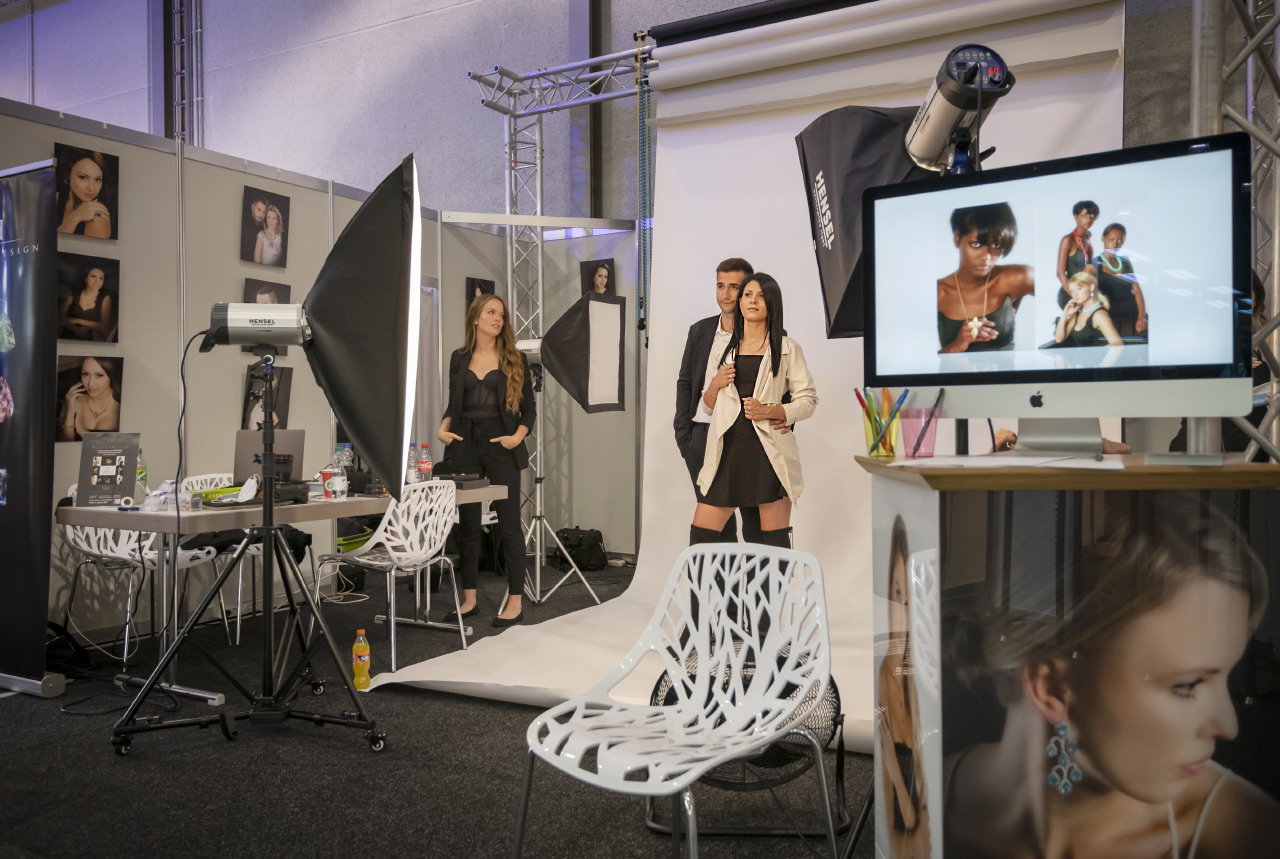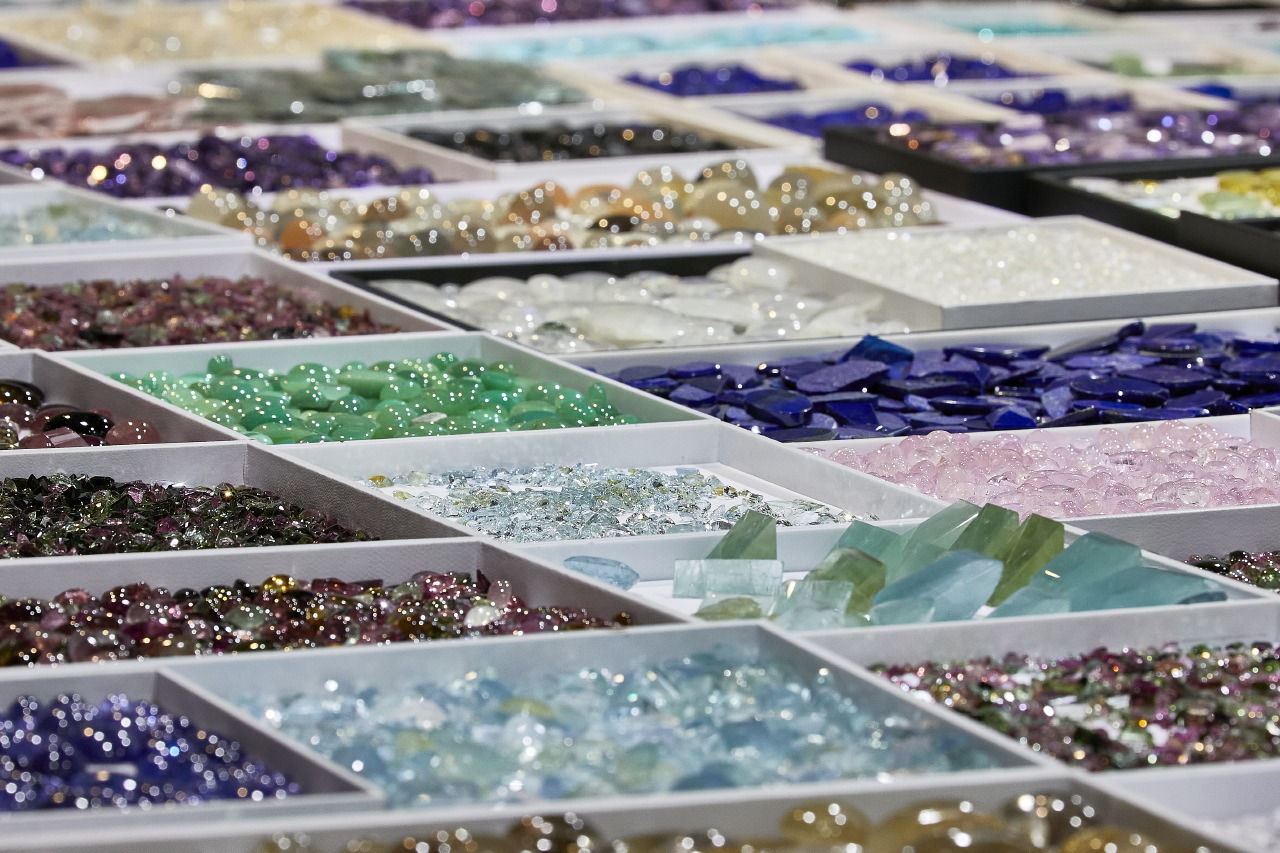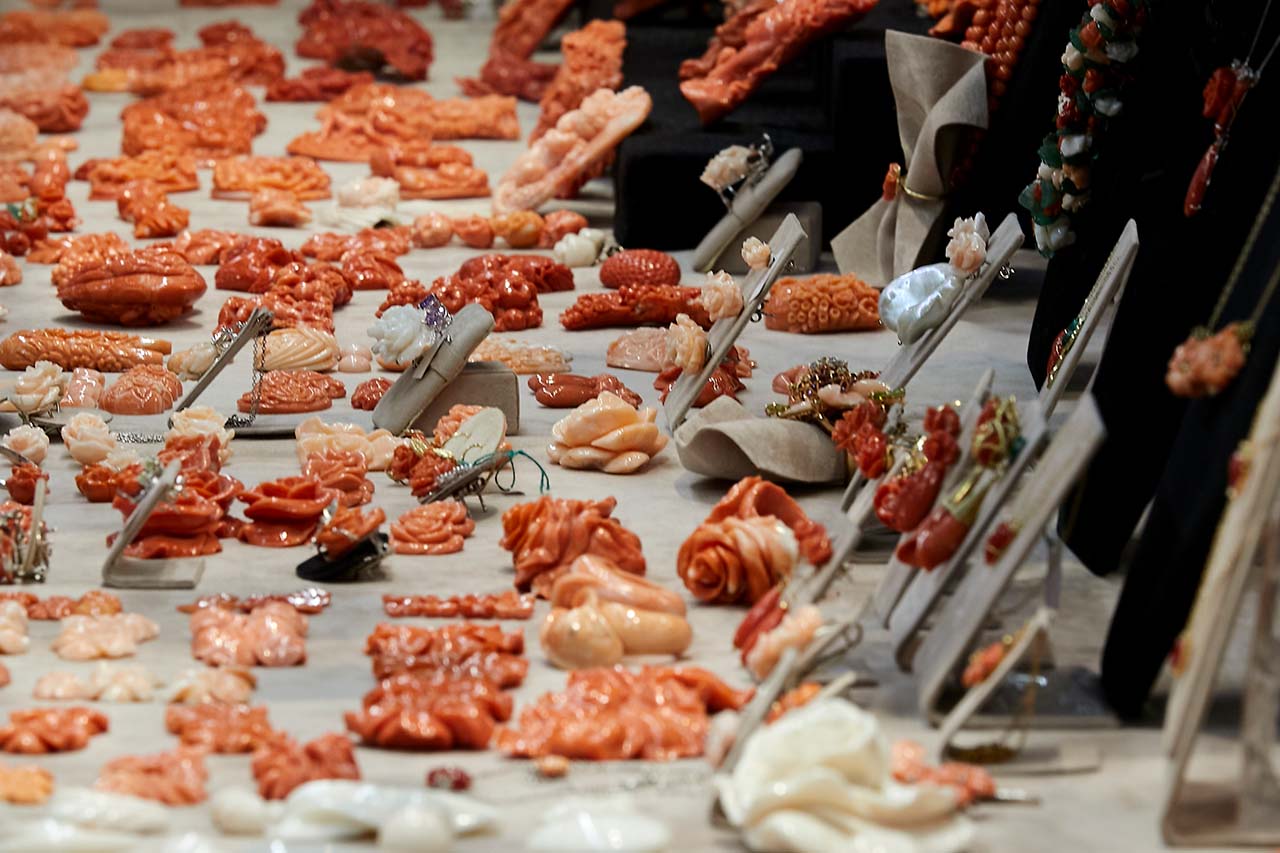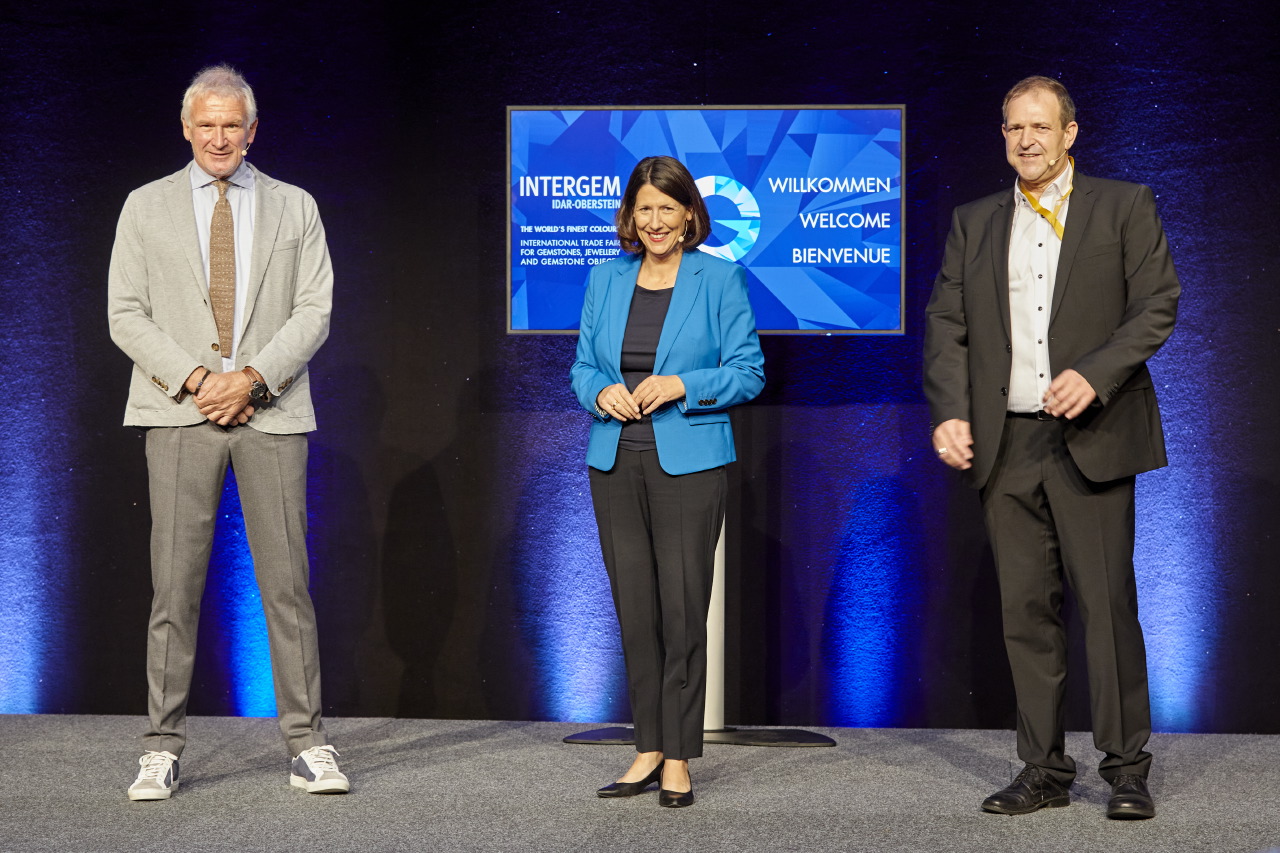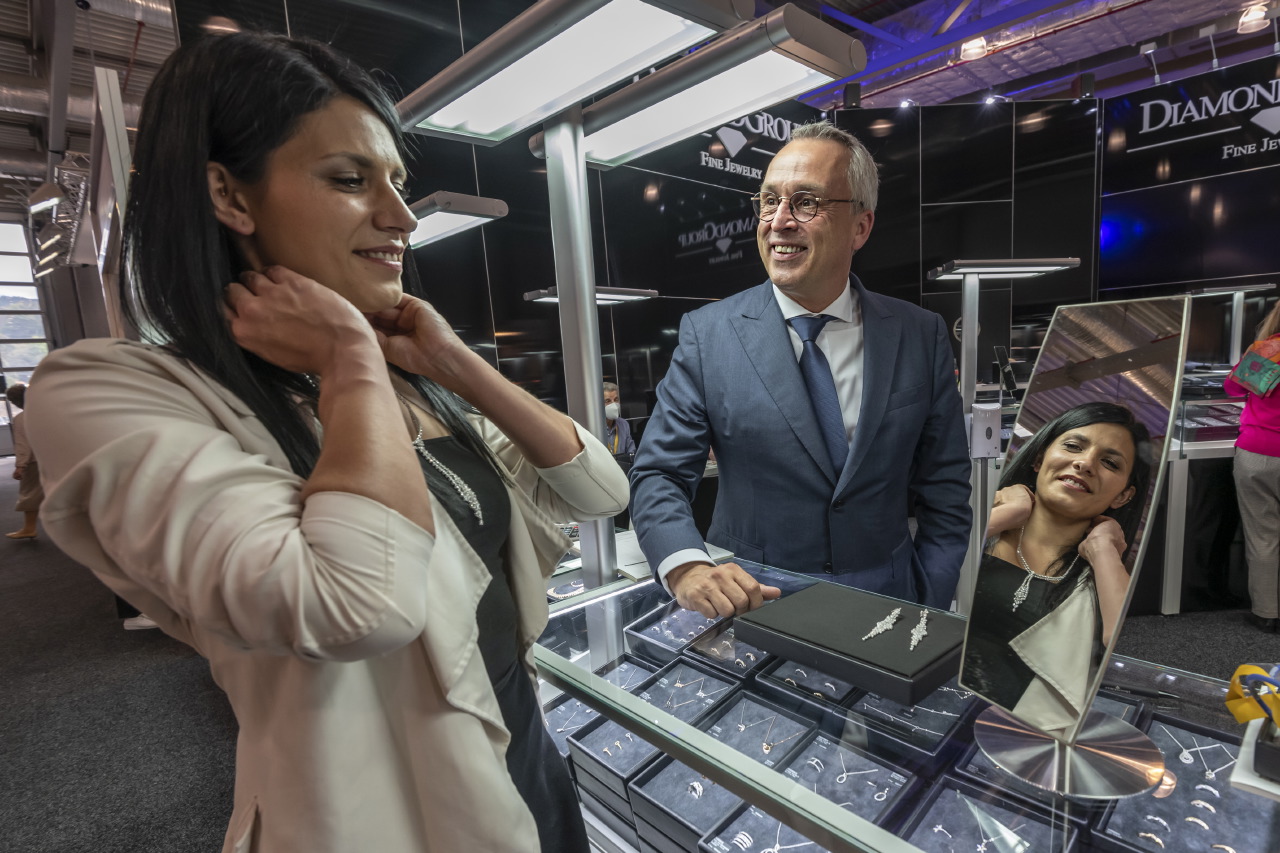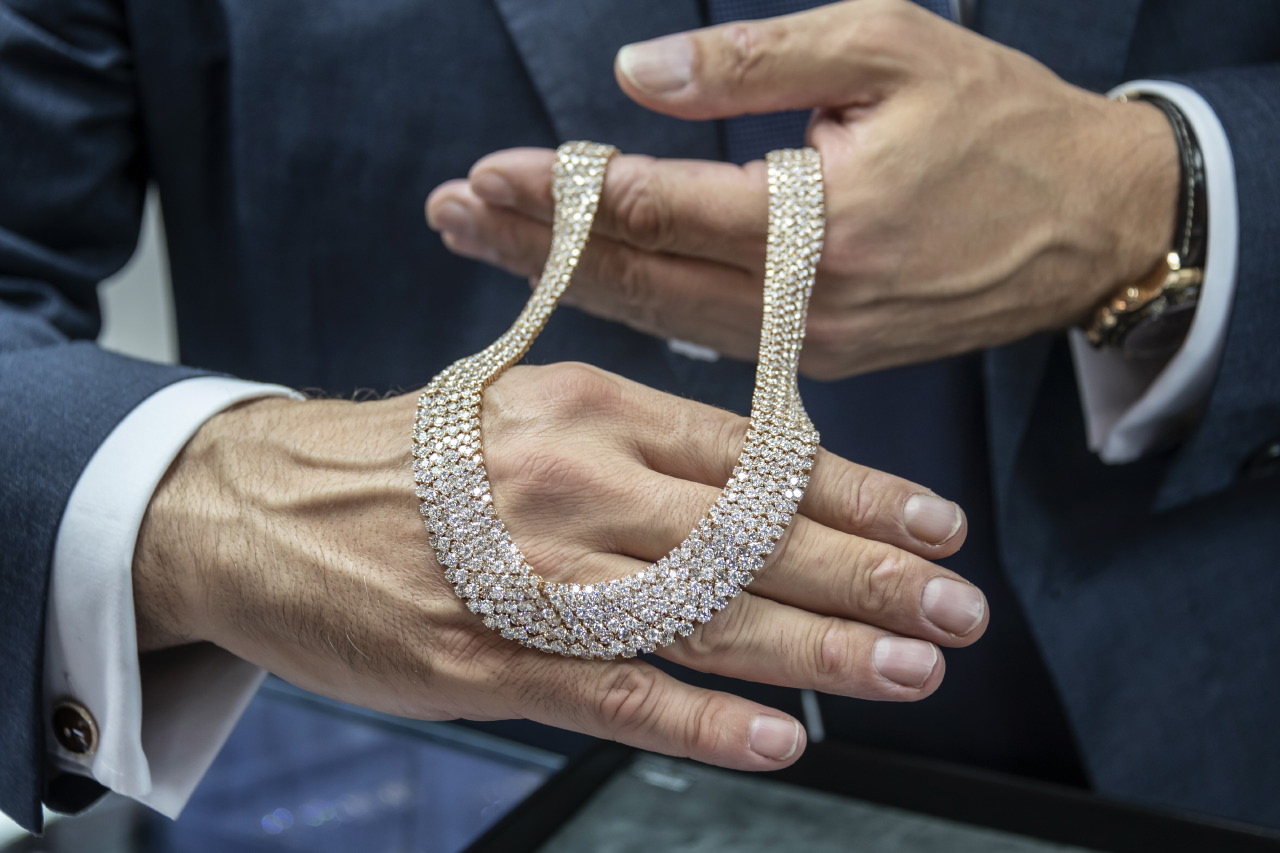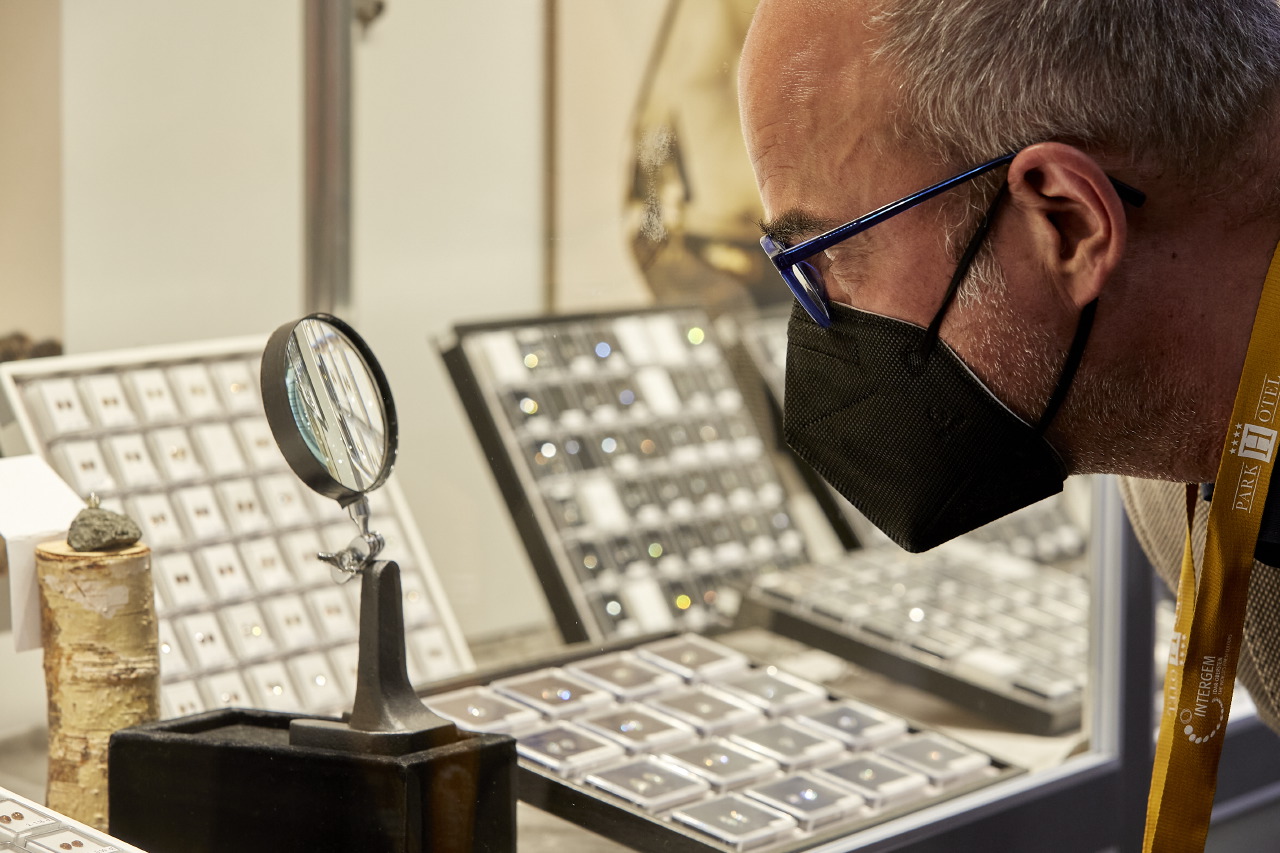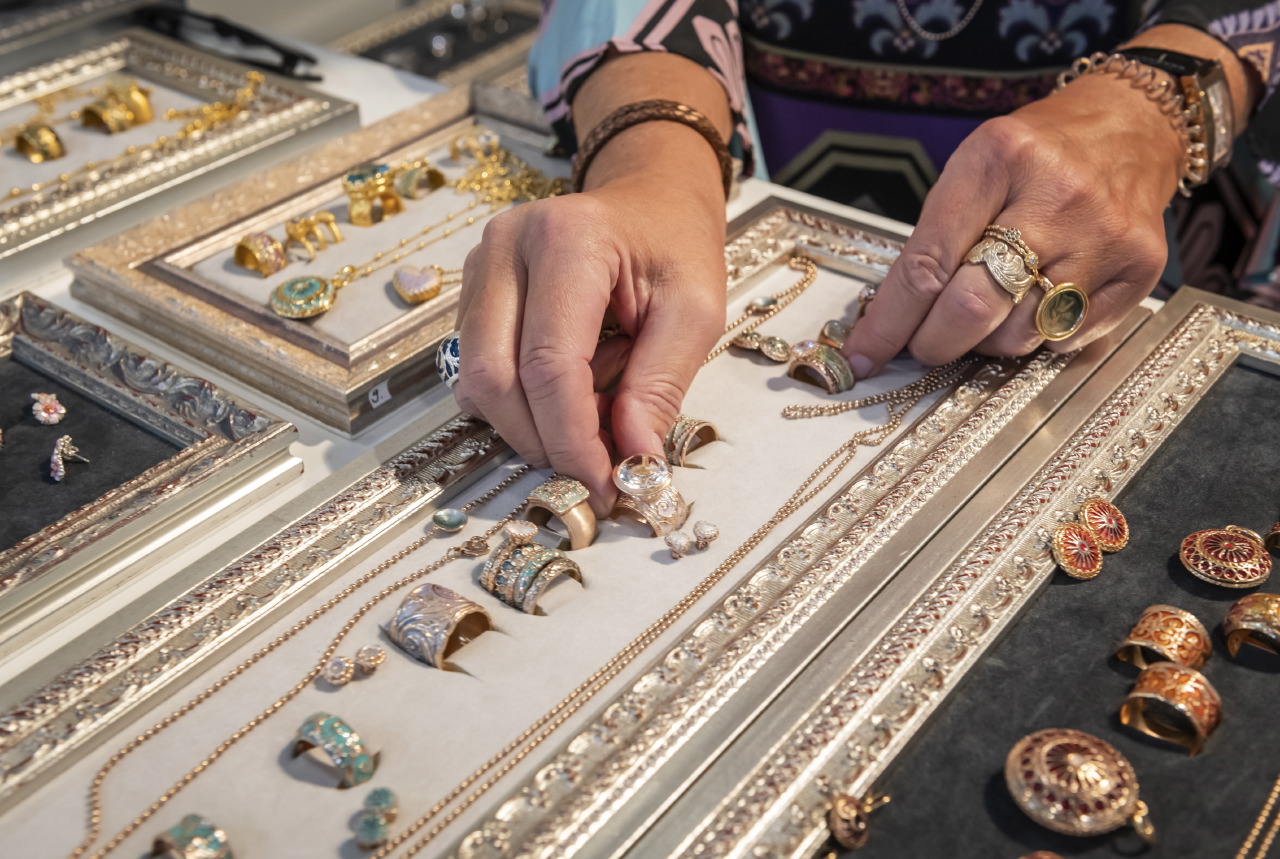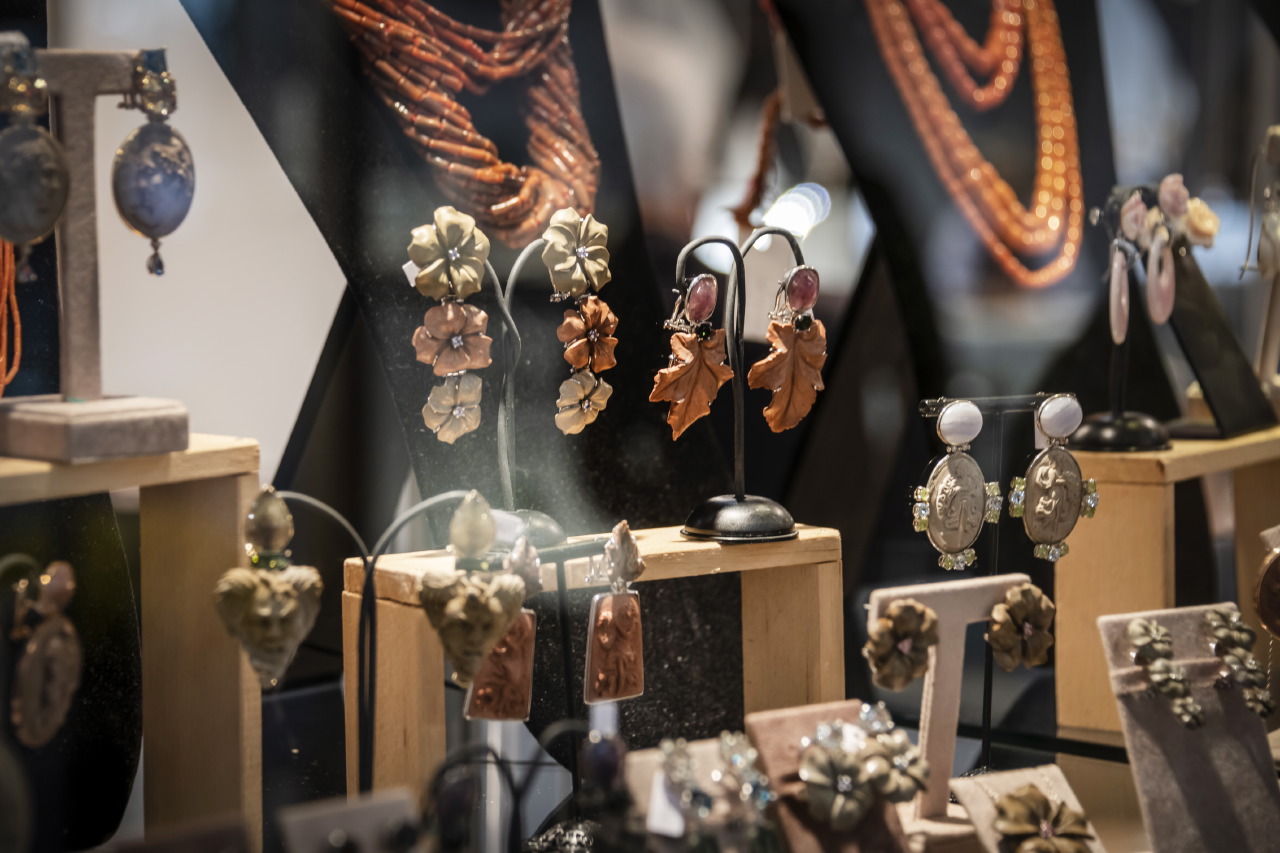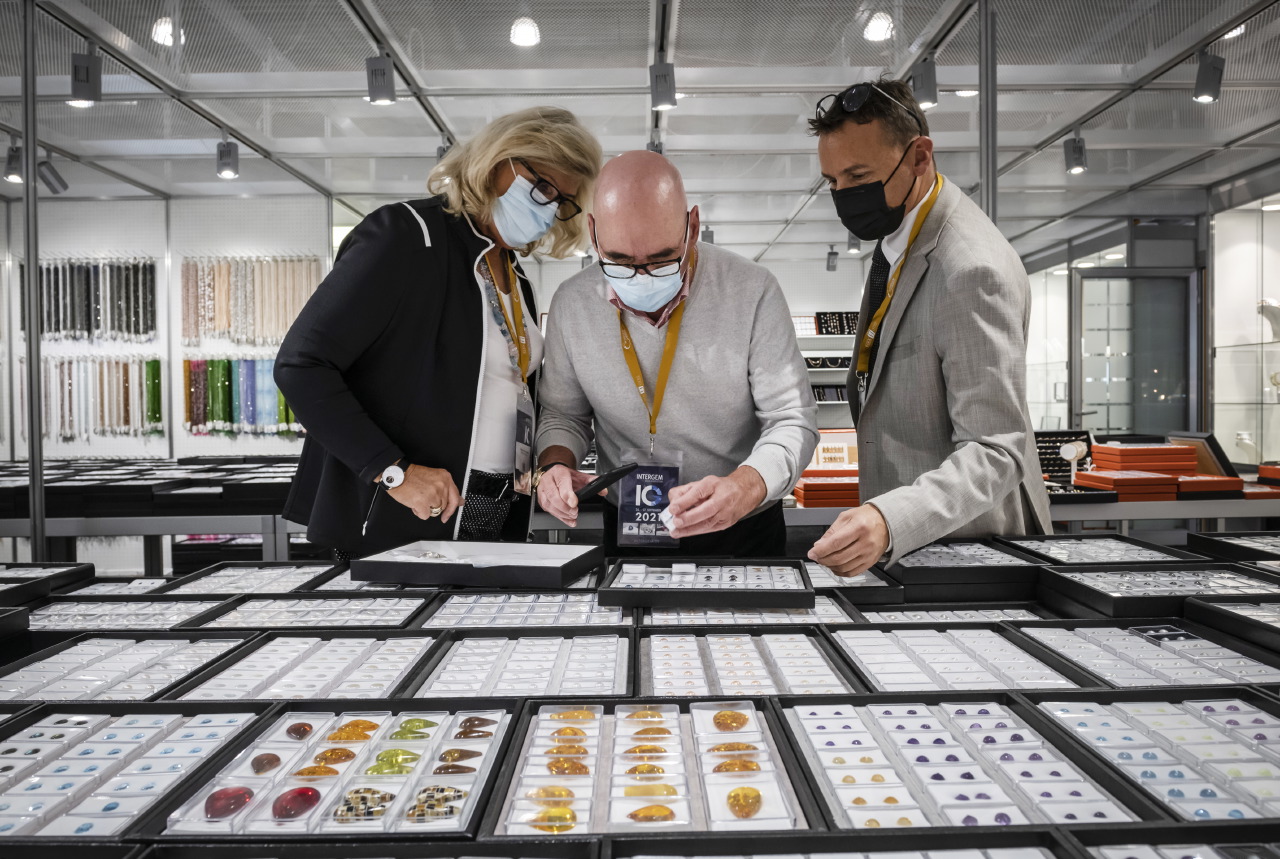 Autumn 2022
| | | |
| --- | --- | --- |
| Friday | |  9.30 AM – 6.00 PM |
| Saturday | |  9.30 AM – 6.00 PM |
| Sunday | |  9.30 AM – 6.00 PM |
| | | |
| --- | --- | --- |
| Day ticket including GZplus | |  € 13,50 |
| Extra ticket for the following day | |  € 13,50 |
| Day ticket, reduced prize * | |  € 9,50 |
* Students at technical schools, colleges and universities, and trainees in the gemstone and jewellery industry
INTERGEM is a specialist trade fair, and entrance is restricted to trade visitors only.
Register using our online form now if this will be your first time at INTERGEM. We require a fully completed form for each visitor.
We would also ask you to provide us with documentation of your involvement in gemstones, jewellery, pearls, watchmaking, mineralogy or similar. A copy of your trade licence, professional certificate or diploma from a registered guild or equivalent, certificate of school enrolment or university matriculation or documentation of training count as documentation; sorry, we do not accept business cards.
You may upload your identification and documentation of professional involvement in JPG or PDF format when registering online.
The following will be admitted:
Stonesetters and gemcutters, goldsmiths and silversmiths, jewellery designers, gemologists, mineralogists, engravers and specialist dealers as well as students from related technical schools and colleges, members of corresponding trade associations, jewellery galleries, gemstone industry suppliers and similar.
Advance sales for INTERGEM 2022 will start about 8 weeks before the trade fair via our ticket shop.
The list of exhibitors of INTERGEM 2022 will be published here around 8 weeks before the the trade fair.
INTERGEM was a success last years despite the pandemic thanks to:
A proven infection control policy for exhibitors and visitors
Generously dimensioned trade fair grounds and wide aisles
Powerful ventilation system in all halls, disinfectant dispensers placed in sufficient numbers throughout the trade fair grounds
Contactless ticket booking and entrance management
Comfortable parking situation
All infection control measures apply to exhibitors and visitors for the duration of the trade fair. Short-term changes may apply due to changes in regulations controlling the spread of COVID-19.

Katerina Perez is going to visit the INTERGEM and will present Instagram workshop For over…
The current German Gemstone Queen Bettina Reiter will be present at the INTERGEM Lounge and…
The INTERGEM Magazine is now available online. In cooperation with the leading industry magazine GZ…

IN THE MIDST OF THE MARKET: OPPORTUNITIES FOR EXHIBITORS AT INTERGEM
FRESH IDEAS FOR A SUCCESSFUL EVENT IN 2022
Special jewellery area in Hall 2 with an special atmosphere
New and attractive open booth designs with large-format visuals created with the trade fair construction partner we have been working with for years
New elegant showcase presentation options including the jewellery area
Sunday at the trade fair as a purchasing opportunity for selected premium customers of goldsmiths and jewellers
Supporting programme with trade presentations, seminars and live jewellery shows with our friendly experts from the region
New social media design including the exhibitors and trade visitors that best know and represent INTERGEM
INTERGEM IS THREE TIMES "F1RST"
First relevant trade fair in autumn 2022 on German trade fair calendar
First in the entire value chain as a USP for the region
As first platform for Idar-Oberstein's excellence

The exhibitor registration documents for INTERGEM 2022 will soon be available for download here.
Advance sales for INTERGEM 2022 will start about 8 weeks before the trade fair via our ticket shop.
Caution! This is a small business scam. Expo Guide is a paid service.


Many of our exhibitors have been asked to check their company information for a supposed "Expo Guide" and make any corrections or fill any missing information using a form. "Expo Guide" claims that exhibitors need to update the data for the exhibitor directory.
In reality, you will be filling out and returning an "Expo Guide" order form for a three-year paid contract to publish your company's information. This will cost you more than a thousand euros a year.
We expressly state:
We at INTERGEM Messe GmbH have nothing to do with "Expo Guide".
We at INTERGEM GmbH do not have any contractual relationship with "Expo Guide".
We at INTERGEM GmbH have done nothing to authorise or otherwise give cause for "Expo Guide" to approach INTERGEM exhibitors to update their information for any exhibitor directory.
Please contact us directly if you need to update your information for the official catalogue.
Information from the Association of the German Trade Fair Industry (AUMA eV) on Expo Guide
AUMA leaflet on exhibitor directories 

INTERGEM AND IDAR-OBERSTEIN ARE ONE!
INTERGEM and Idar-Oberstein are FIRST – with a supporting programme covering gemstones and jewellery, including live crafts demonstrations, a jewellery show, trade presentations and training courses with experts from the region.
We will be posting details on the supporting programme of INTERGEM 2021 here shortly.

The detailed supporting program for INTERGEM 2022 can be found here around 8 weeks before the trade fair.


La stratégie cible mise au point pour l'INTERGEM l'année dernière est prorogée. C'est sous le…
The target strategy developed for last year's INTERGEM is to be continued: with the headline…
After two remarkable editions of INTERGEM during the pandemic, the fair date for 2022 has…

Please use the following online form to apply for journalist accreditation at INTERGEM. Fill it out completely and use the upload function to attach a copy of your press ID or editorial assignment.
More information required? Write us an e-mail at office@intergem.de or call us on +49 6781 568722-00.

THE Team
Our INTERGEM team will be happy to help wherever you might require support.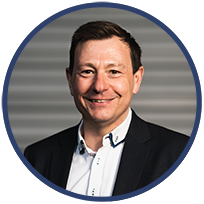 Mirko Arend
CEO
+49 6781  568721 20
mirko.arend@messe-io.de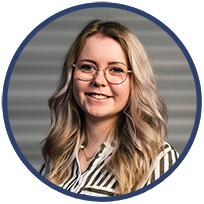 Selina Schmidt
project manager
+49 6781  568721 28
selina.schmidt@messe-io.de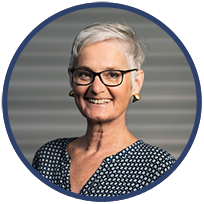 Ellen Franzmann-Conradt
project manager
+49 6781  568721 26
ellen.franzmann-conradt@messe-io.de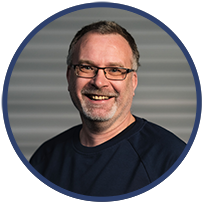 Horst Ogait
facility management
+49 6781  568721 34
horst.ogait@messe-io.de

Many thanks for your interest in INTERGEM.
We welcome your suggestions and will gladly answer any questions you may have.
INTERGEM Messe GmbH
John-F.-Kennedy-Straße 9
55743 Idar-Oberstein
+49 6781 – 568722 – 00
+49 6781 – 568721 – 72
office@intergem.de

HOW TO GET TO IDAR-OBERSTEIN